Winter is here! As well as wrapping up warmly in coats it's also a time when you desire warm comfort food and there's nothing quite like a hearty soup to hit the spot on a chilly winter's day. Here's seven soup options in the central city so you can cosy up with this warming meal option soon.
il buco 
This friendly eatery on Vulcan Lane offers more than just mouthwatering pizza - pop down to the lane over the colder Auckland months for a taste of their delicious soup of the day. We keep an eye on their Facebook Page over winter to check out the daily soup but some of our recent favourites have included Thai Kumara, Broccoli and Gorgonzola and of course the silky smooth Cauliflower and Bacon. 
Soup of the day $10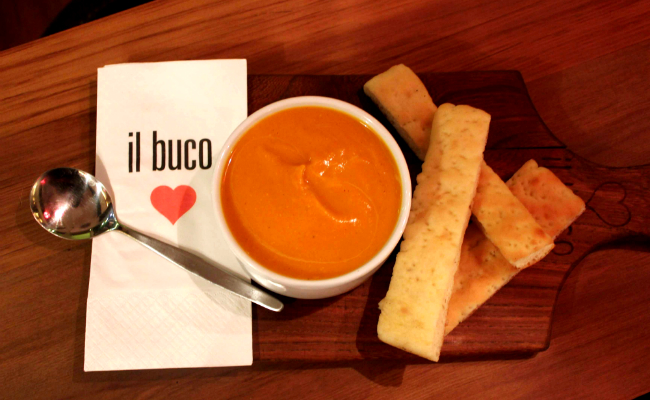 My Saigon 
Anyone who has traveled to Vietnam will have developed a special taste for spicy and satisfying Vietnamese soups. Seeking this out in the city, My Saigon serve traditional tasty broths and curries that are high on flavour and great value for money. You'll nearly always find this spot humming with customers happily slurping over their bowls. Treat yourself to a taste soon.
Our pick - Bahn Mi Pha Lau $11.50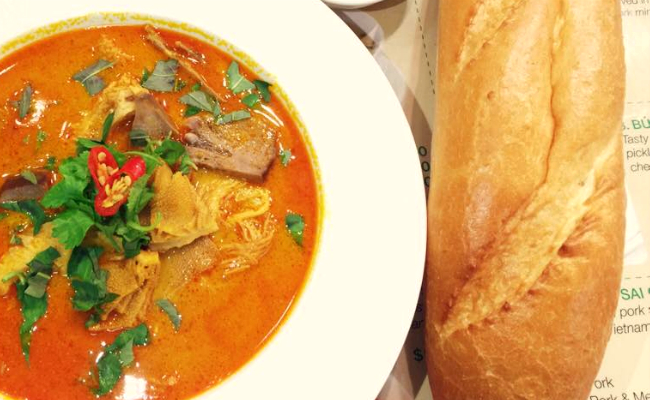 Mezze Bar
Mezze is that warm welcoming place you are always happy you've come back to; one of the reasons for this is that you can order their famous lentil soup. The perfect balance of spices, tomato and lentils, the smooth almost creamy flavor is so tasty you will find yourself trying to figure out exactly what goes into their secret recipe. Served with a slice of lemon that gives it a refreshing zing and a generous amount of warm ciabatta with lashings of butter, this meal will leave your hunger conquered and your taste buds very pleased.
Lentil soup + Turkish pide bread $12.50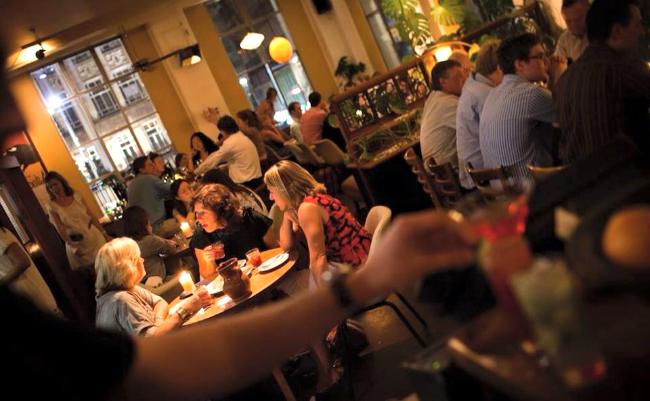 Chuffed
With a new soup on the menu most days we are always pleasantly surprised by the options which are both delicious and a little out of the ordinary. The soups often combine plenty of fresh seasonal veges with a play on traditional flavours. Some examples are beetroot, lemon oil and creme fraiche with zesty micro grains; celeriac, apple and blue cheese; or tomato with roasted green chillis and creme fraiche. Served with bread they also have a gluten free option and an insider's tip, request butter if you want it.
Soup of the day + bread - $10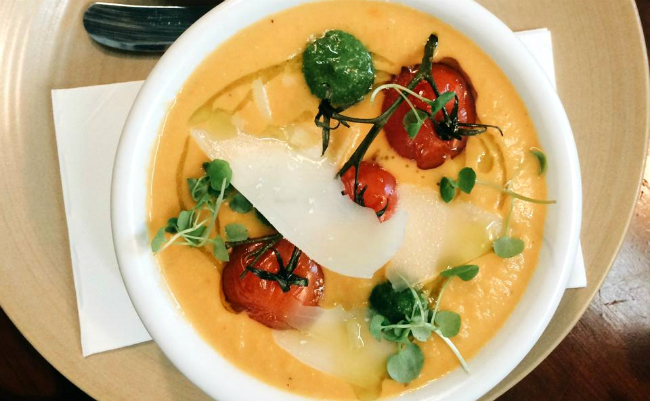 The Shelf 
With rotating soups every few days, The Shelf on High Street had us visiting them on a regular basis this month to sample their steaming hot cups of goodness. A favourite we have tried and would like to see return to the menu for another round is the creamy tomato soup. Another favourite is the classic pumpkin soup - just like mum used to make it. 
Soup of the day - $11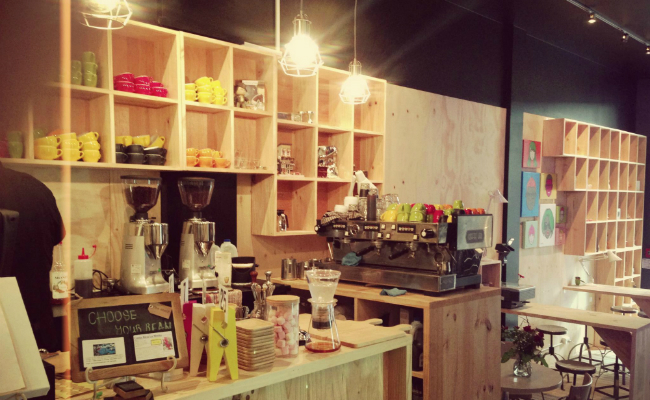 Orleans 
This delicious bar and restaurant on Roukai Lane has always been the place to go for tasty comfort food inspired by the vibrant New Orleans. Head down the lane just off Britomart square on Mondays for the sumptuous soup of the week for free, that's right FREE. First in first served.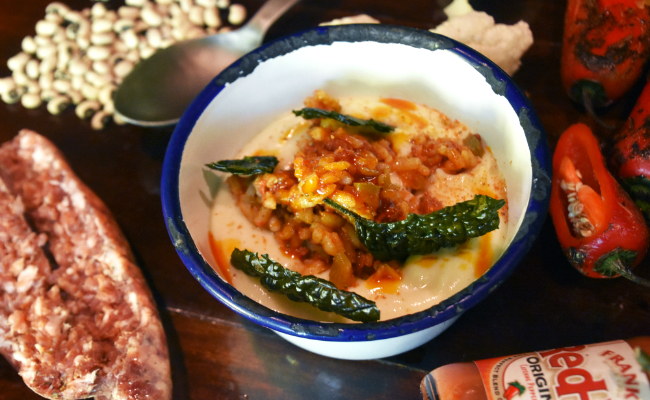 Box of Bird
More well known for their fresh salads and chicken, Box of Bird have pulled the soup pot out of the cupboard and are cooking up some tasty soup options to warm your bellies over winter. When we visited recently pumpkin with fresh ginger soup was on the menu. This is served with optional fresh bread and you can even top it up with some of their delicious free range rotisserie chicken too if you please.
Soup - $9; soup + bread - $10, soup + chook $12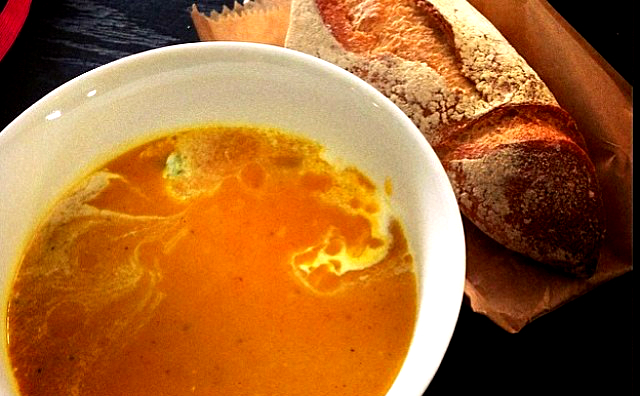 Revive
A pit stop for many on their lunch break we have been frequenting Revive on Lorne Street for their warming hot pot offers. Serving more of a 'stoup' than a soup their options are so tasty we decided these guys simply had to make the list. The options at Revive are always hearty and very filling, including dhal, bean or potato hot pots that are full of flavor and served with rice and a side salad they are superb value for money.
Hot pot, rice + salad $11.00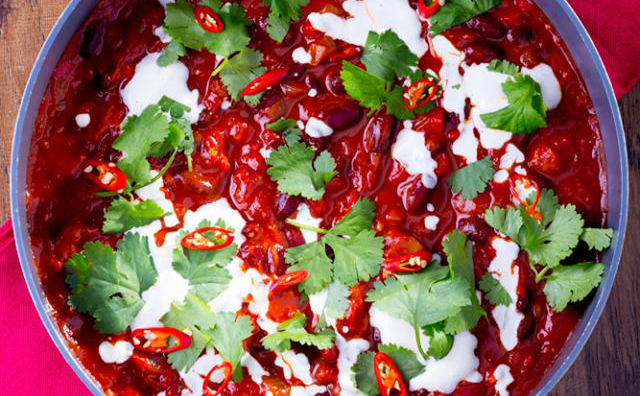 Last updated:
21 August 2020