When summer is at its muggiest, refreshing and light meals are essential. Salads are up to the task, and they don't have to be boring or unsatisfying. We've put together a list of salads that are so much more than leaves and dressing - make sure to grab one next time you're wandering the city looking for lunch.
Sashimi Salad, $22 | &Sushi, City Works Depot, Wellesley St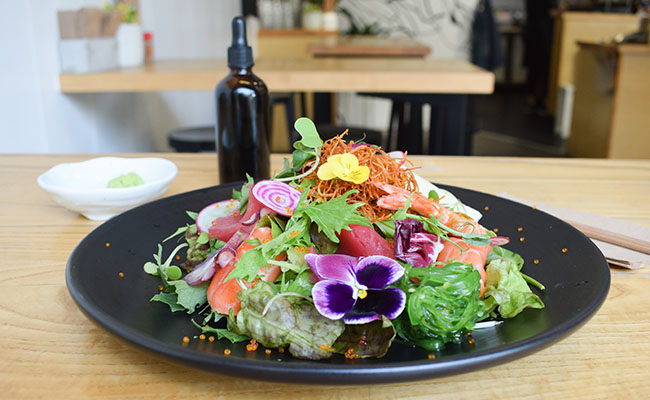 A guaranteed way to make a salad more summery is to add fresh sashimi. &Sushi's Sashimi Salad is full of nutritious ingredients: prawn, octopus, fresh sashimi, seaweed salad and avocado, topped off with a delicious soy dressing.
Daily cabinet salad, $10 | Amano, 68 Tyler St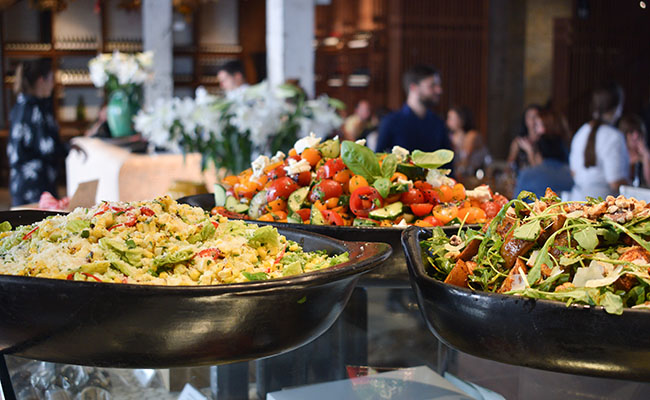 If you like to spy before you buy, head to Amano and admire the salad in their shiny cabinet. With food changing daily, you never know what's going to be on display - but it's sure to be tasty and nourishing.
Aunty & Uncle Bun Vermicelli Noodle Salad, from $8.50 | Hello Mister, 29A Customs St West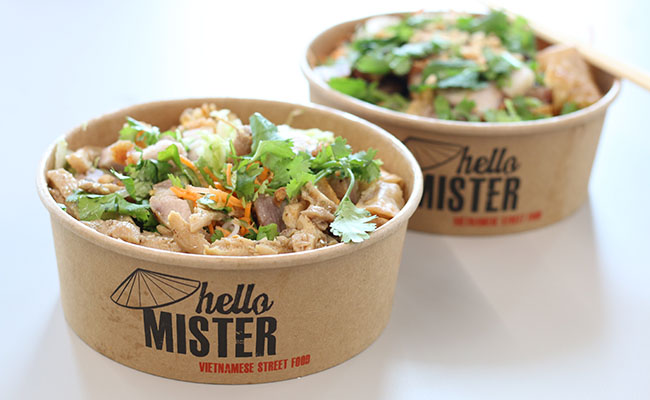 Hello Mister's noodle salad packs in the flavour, with mint, vegetables, mini spring rolls and more. Pick your protein - from various versions of chicken, pork, beef, and tofu - and add fresh chilli if you're up for a hit of heat.
Pesto Chicken Salad, $13 | Goodlife Juice Co, 47 Fort St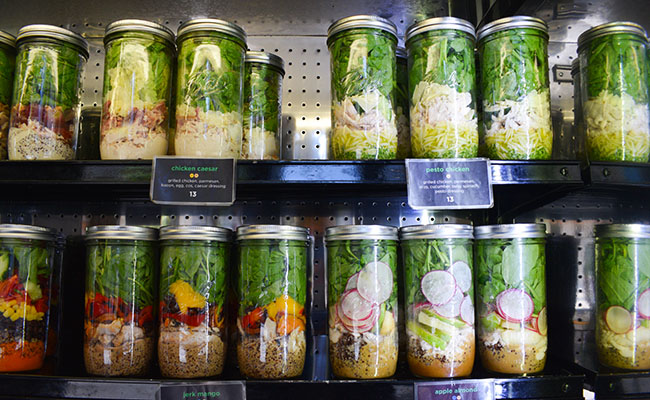 Goodlife Juice Co.'s mason jar salads are equally pleasing to the eyes and the palate. Try the Pesto Chicken Salad - grilled chicken and orzo layered with vibrant greens of cucumber, baby spinach and pesto.
Chunky sesame apple slaw with fennel and chickpeas, $16 | Remedy Coffee, 1 Wellesley St West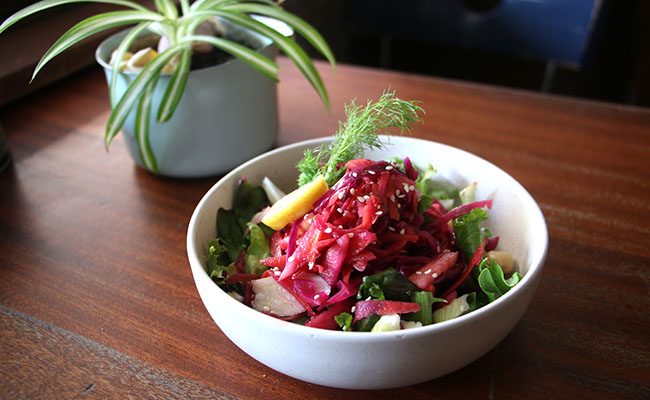 Escape the city bustle and order a rustic salad at the cosy Remedy Coffee café. The chunky apple slaw includes fennel, chickpeas and a touch of sesame for a unique salad with a moreish balance of sweet and savoury.
Chilli Tofu Salad, $12.95 | Jar Story, Queen's Rise, 1/125 Queen St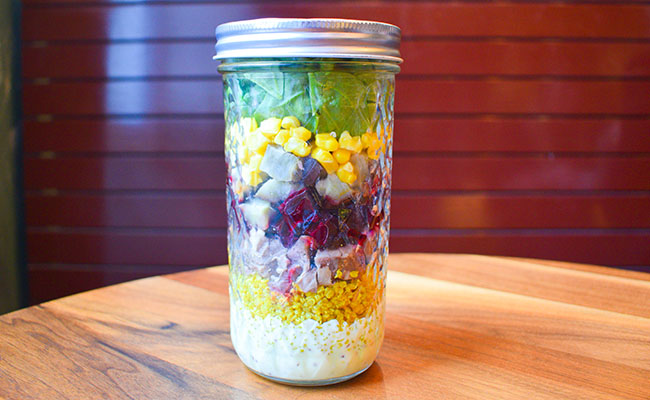 Head to Queen's Rise and grab a salad from Jar Story - we recommend the Chilli Tofu Salad, which is both vegan-friendly and gluten-free. The marinated tofu is flavourful, the quinoa makes sure you don't go hungry, and the roasted red pepper dressing tantalising on the taste buds.
Green Papaya Salad, $14 | Indochine, 42 Fort St
If leafy salads leave you feeling a tad uninspired, try the Green Papaya Salad from Indochine. Interesting ingredients like Vietnamese herbs and crispy lotus stems make the salad a delightful exploration of Southeast Asian flavours.
Baby Beetroot and Quinoa salad, $18 | Miss Clawdy, T6/12 Jellicoe St
For an appetising gluten-free option, go for Miss Clawdy's Baby Beetroot and Quinoa Salad. Goat's curd adds tangy, creamy bursts of flavour to the salad, and pistachio provides a satisfying crunch to each mouthful.
Last updated:
25 June 2019