Summer has taken its time to show up, and we're very ready to make the most of the warmer weather. A sunny day of leisure doesn't quite feel complete without a frozen treat, so we've rounded up some of our favourites for you to indulge in this season.
Iced Americano, $6 | The Shelf | 50 High St
During those sweltering days where you want to get your caffeine fix in the sun, an iced americano is the perfect option. The hit of coffee will help you get through the day, and the refreshing nature of it will be a much needed antidote for the heat of summer.
Pineapple Punch, $14.50 | Hey! I am Yogost | 9B 350 Queen St
If you can't escape to a tropical island this summer, pineapple punch is the next best alternative. Hey! I am Yogost combines yoghurt with a variety of  intriguing flavours and textures ranging from purple rice to durian.
Houjicha Soft Ice Cream, $6.80 | Tsujiri | 10-14 Lorne St
Tsujiri is a dessert chain from Japan known for the soft serve ice cream and irresistible green tea treats. Their Houjicha soft ice cream is made with roasted Japanese green tea and has a nutty flavour and a toasty aroma. Try something different next time you are in search of a cold desert this summer.
Affogato, $12 | Little Lato Gelato | Auckland Fish Markets, 22 Jellicoe St
An affogato is perfect for anyone who wants to combine their love of coffee with their love of ice cream. At Little Lato, the affogato is beautifully presented using their famous gelato alongside a shot of espresso coffee. What makes it different is the variety of gelato flavours and its accompanying garnishes. 
Espresso Smoothie, $9 | Odettes | 90 Wellesley St W
Odettes is known as a sleek and modern eatery with a relaxed atmosphere. Alongside their fresh and seasonal food menu is a diverse variety of drinks. Order their espresso smoothie on a humid day for an instant refreshment.
Movenpick Ice Cream, from $7 | OKO Dessert Kitchen | Aotea Square, 291-297 Queen St
Oko is known for innovative dessert designs when it comes to desserts, using natural ingredients and alternative techniques for the perfect texture and taste. Step up from your regular ice cream cone and opt for the peanut chocolate dipped cone topped with whipped cream and caramel popcorn.
Berry Frozen Yoghurt, from $4.50 | White's & Co | Atrium on Takutai, Britomart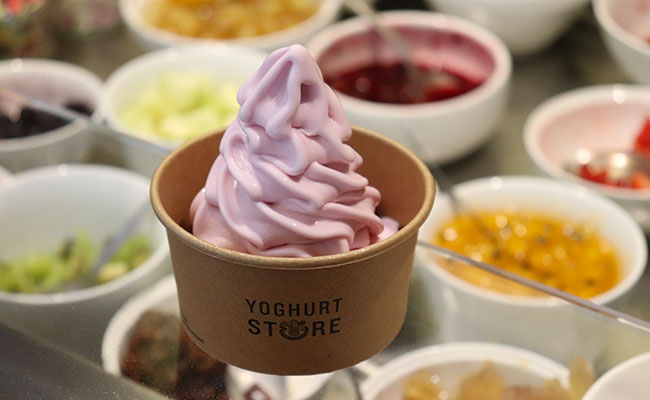 White's & Co's berry frozen yoghurt is a refreshing and colourful treat. Double up on berry and smother your fro-yo with fresh summer berries and compote - or add White's & Co's handmade lollies for a decadent finishing touch.
Pics Peanut Butter, Caramel, & Raspberry Sorbet | Island Gelato Company, Ferry Building, 99 Quay St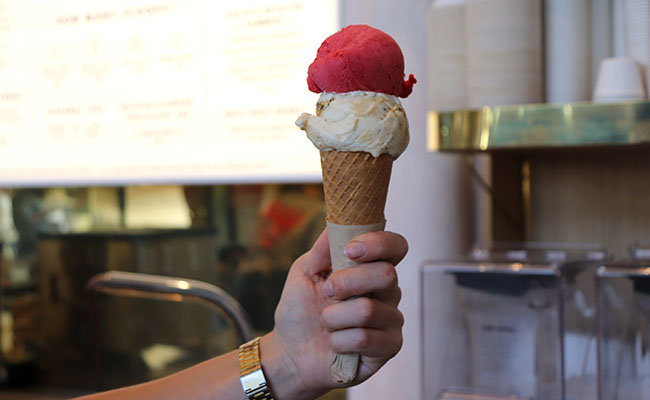 Island Gelato pride themselves on using seasonal, local ingredients, and creating their gelato fresh every day. We recommend grabbing a peanut butter, caramel, and raspberry sorbet and taking in the picturesque waterfront views.
Gelato | Gelatiamo | 1-17 Jellicoe St, Wynyard Quarter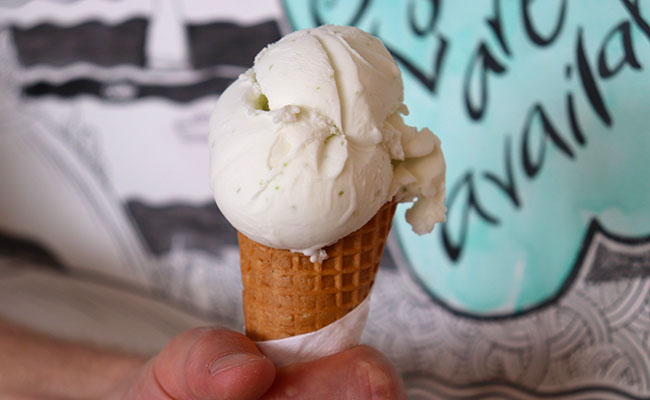 Gelatiamo make their award-winning gelato in the traditional way, using imported Italian ingredients. Their green-apple-flavoured gelato perfectly balances sweet and tart for a moreish treat.
Soft Serve | Aqua S | 287 Queen St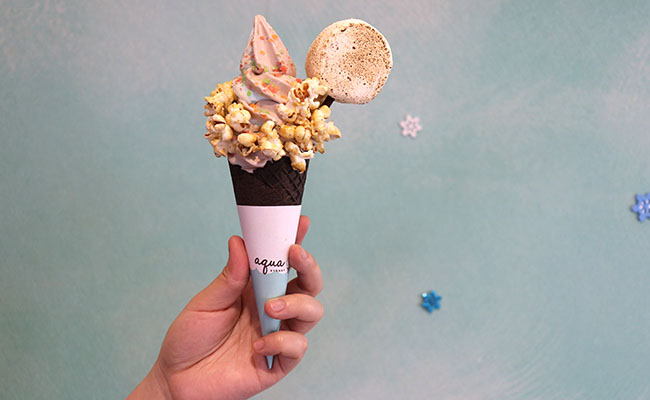 For a unique and aesthetically pleasing frozen treat, head to Aqua S. Their Japanese-inspired soft serve comes in a variety of pretty pastels, and with tasty toppings like salted caramel, popcorn, and marshmallow.
Last updated:
16 December 2019