Cult classic, lunchtime go-to and family favourite - pizzas are no doubt a crowd pleaser. Whether you're planning a party, looking for a vegetarian feast or simply searching for an authentic margherita, we have found the best pizzas in the city for any day, night, gathering or date.
Best vegetarian pizza | Ai Funghi - $22| Viva Italian, 291-297 Queen Street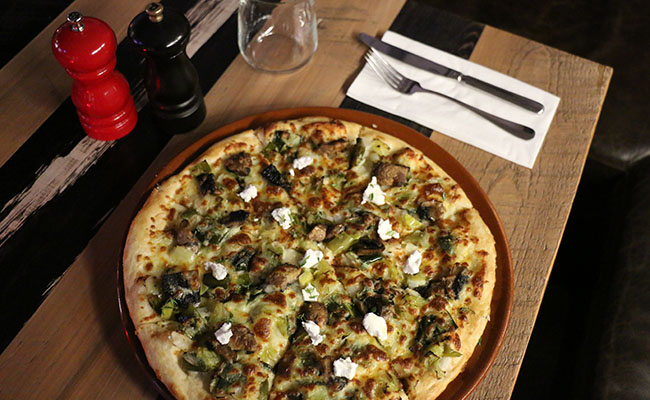 Viva Italian's Ai Funghi is a vegetarian offering complete with grilled mushrooms, goats' cheese and thyme (and on request can be made vegan). Inspired by the romantic laneways of Italy and the rounded aromas of gastronomic delights, Viva Italian is a relaxed eatery that serves traditional and robust dishes of Italy.
Cheap and cheerful | Cheese - $4 (by the slice) or from $14 | Sal's, multiple city centre locations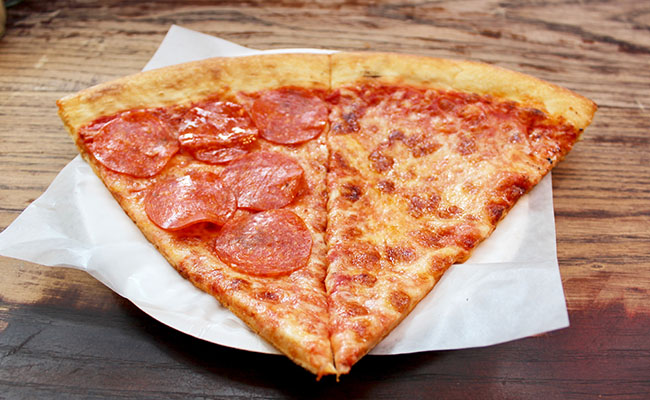 Topped with their legendary sauce, Sal's uses the same ingredients as traditional New York pizzerias, promising an affordable but memorable experience. Sal's pizzas have a crunch to the bite and make for a quick and easy lunch or dinner option with multiple locations around the city centre.
Pizza with a view | Duck Pizza - $27 | Dr Rudi's, Cnr Quay & Hobson Street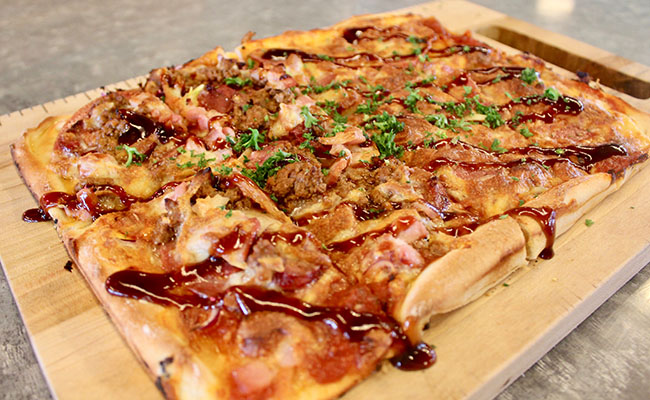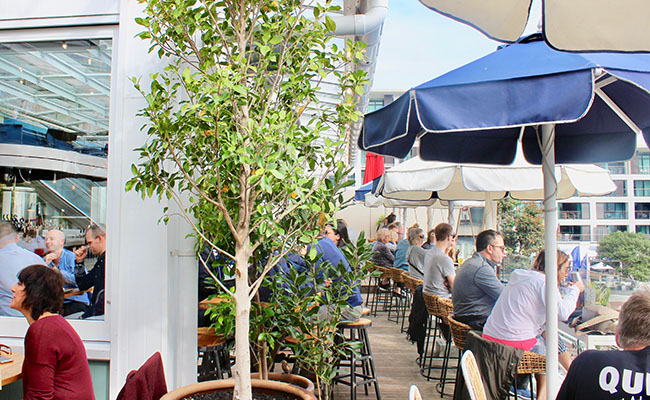 Complete with confit duck, red onion, peanuts, coriander, mozzarella and hoisin sauce, Dr Rudi's Duck Pizza is hearty and full of flavour. Complete with an incredible view of Auckland's Viaduct Harbour, Dr Rudi's is the perfect post-work spot or great for a weekend night out.
Most Authentic | Carbonara – from $16 | That's Amore, 2M/1 Courthouse Lane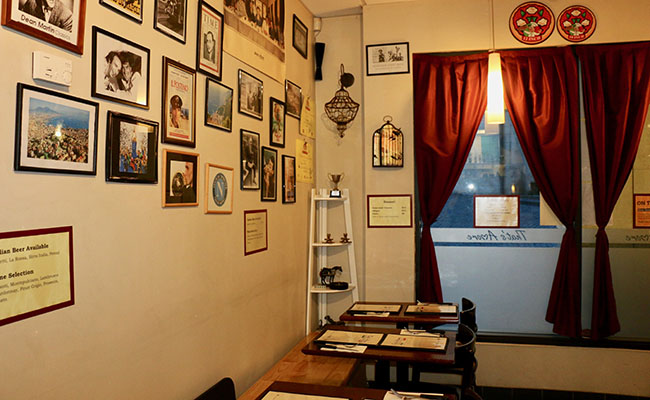 That's Amore believes that the secret to making a perfect pizza is all in the dough. Using Italian and New Zealand products, the eatery pride themselves in making authentic pizza dough that is crispy and baked to perfection. The Carbonara is a chef recommendation and the pizza equivalent of the classic pasta dish.
Best lunchtime specials | Pepperoni - $13 | De Niro, Elliot Stables, 39 Elliot Street + 7 Different Flavours - $12.99 | Hello Restaurant, Snickel Lane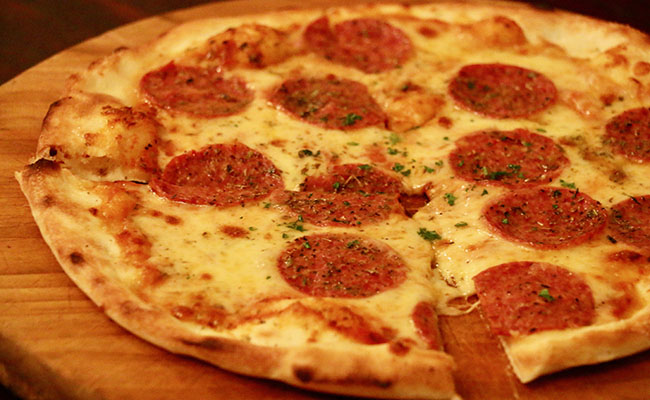 De Niro's Margherita is spread with fresh tomatoes, Italian salami and plentiful amounts of mozzarella, is just perfect for a lunchtime treat. Situated in the hustle and bustle of Elliott Stables, De Niro is a great spot to meet friends and take advantage of their fantastic lunchtime specials.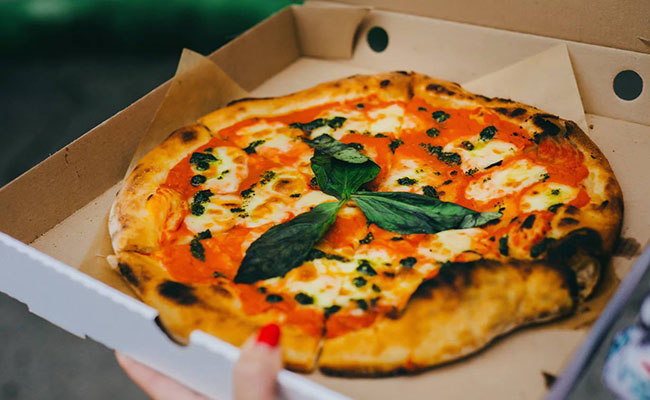 Hello Restaurant, down Snickel Lane (off Fort Lane) has a great lunchtime special between 11.45am 1.45pm, with their 7 different flavours of woodfired pizza, perfect for a quick pit stop!
Wine and dine | Garlic Rosemary Pizzetta - $8 | Gusto at the Grand, 90 Federal Street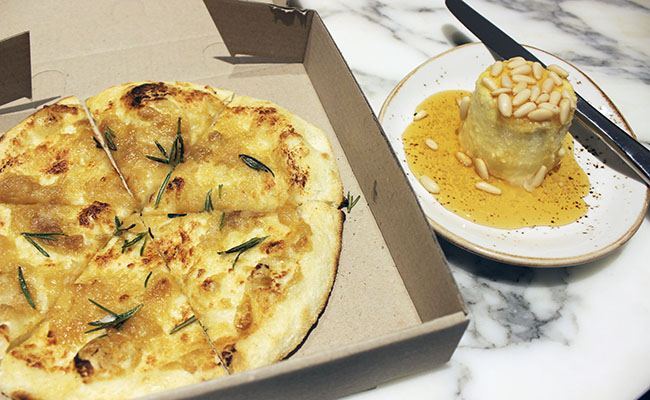 Earning a place in the prestigious Metro Top 50 Auckland Restaurants, Gusto at the Grand serves traditional Italian food made to share. Their garlic rosemary pizzetta is perfect to enjoy alongside an array of Primi and Secondi dishes on the menu. Dining at Gusto on the Grand is definitely is an experience to be savoured and enjoyed.
Last updated:
01 July 2019