In this series, we are interviewing the people behind our favourite cocktails about their special ingredients and their favourite city spots. The Parasol & Swing Company is located in the sweetest spot overlooking the Viaduct Harbour, with a drinks menu boasting delicious array of fusion creations.
The sun drenched two story high interior is as charming as it is inviting. The upbeat vibes of the bar are both impressive and energetic, making for a great night out. Using fresh and handmade ingredients, The Parasol and Swing Company produce some of the most considered cocktails in town. We sat down with barman Jason Rosen and got his thoughts on their upcoming new menu (look out for it from late June, early July), what Aucklanders are drinking and his own favourite city centre haunts.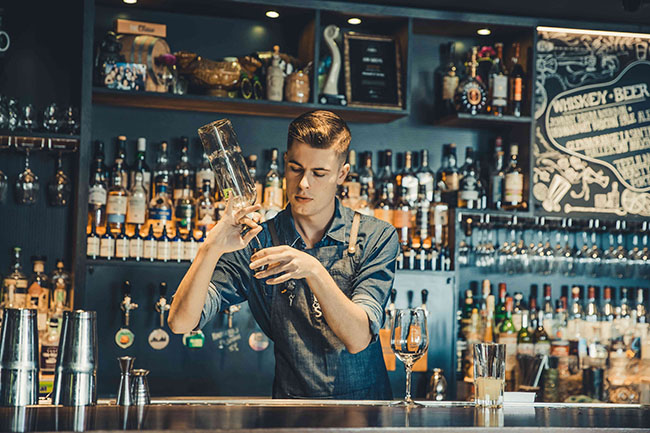 Describe your favourite drink on the menu...
This is a pretty difficult question with our seasonal menus changing monthly. But one of the hero's of our core menu, the Crimson & Clover Club is great anytime of day with it's mix of Earl Grey Gin, raspberry grenadine, aromatic wine, citrus and raspberry dust.  It's beautiful to look at and tastes amazing.
What are the three most popular drinks available?
With a new menu coming out soon (around the beginning of July), we're not sure just yet what they will be, but with four new sections of drinks to choose from there is something for everyone of course. Each one has it's own bespoke ingredients and creative flavour combinations.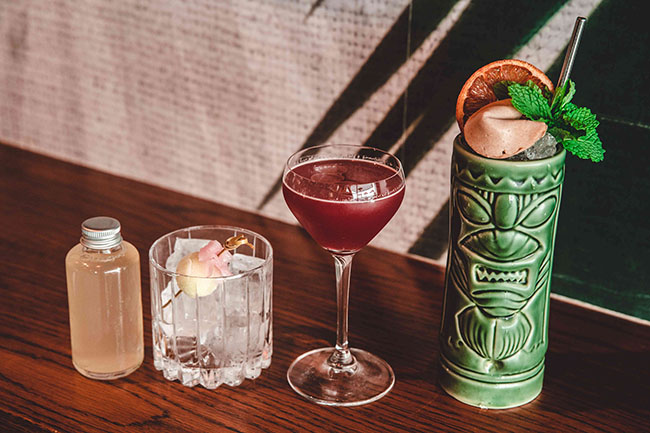 What is your favourite ingredient to use in cocktails these days?
Most of our drinks contain a mix of fruit and spices because we like to feel like you are on tropical getaway, even in the middle of the city...
What are your favourite parts of working in the city?
The diversity and appreciation of quality from our customer base has been a wonderful treat given how recently we opened.  We knew Aucklanders were pretty switched on, but we've been thrilled with how quickly people have taken to a lot of the strange ingredients (sandalwood, sesame oil, pandan, fermented pineapple, for example), and unique things we put on our menus and the support they've shown for a lot of the smaller, boutique brands we like to use.
Where else do you enjoy going out in the central city?
La Fuente is a new favourite of ours, Edmundo (the owner) is an amazing sommerlier and the food is great. We actually list 8 other venues around Auckland on the reverse side of our coaters that feature things like cafes, bars, restaurants, cheap eats and more, so that our customers have a few recommended options listed with every drink we serve.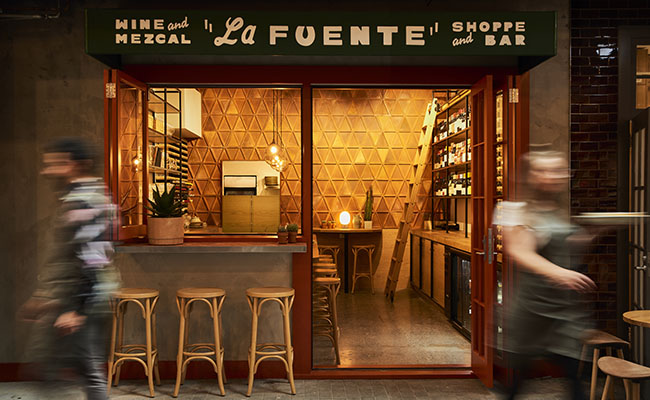 La Fuente - Photo credit: Izak Van Der Merwe
Where are your favourite coffee (or other hot drink spots) in the central city?
Well we actually currently have a seasonal hot drinks menu and serve a great coffee ourselves so rarely go out for them admittedly...
Where are your favourite spots to grab a bite to eat in the central city?
Our latest fav is just around the corner, the new Hello Beasty restaurant.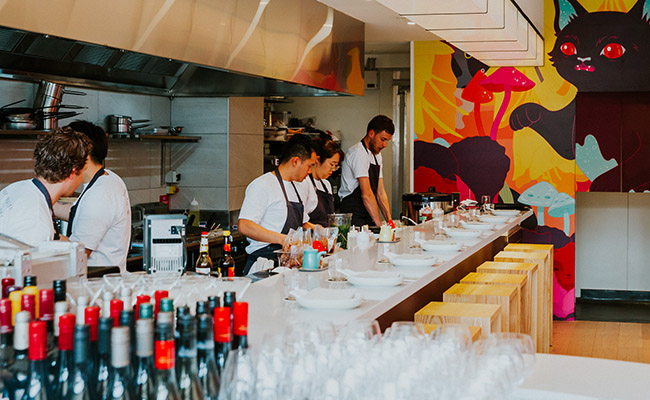 Hello Beasty, Waterfront
Last updated:
26 June 2019