Ahhh, Fried Chicken, everyone's favourite. Perfect for any occasion, whether it be a solo outing or a group adventure, fried chicken is a definite crowd pleaser. In the heart of the city there are some incredible restaurants offering delectable chicken dishes which combine crispiness, tenderness, and spices for a mouth-watering end result. 
Pocha | 50 Kitchener St
Pocha is short for pojangmacha, which translates to covered wagon, in reference to the street food vendors in Korea who serve anju, sharing food to go along with Soju. At Pocha it's all about the social drinking and eating experience, where groups can soak up the lively atmosphere while sipping Soju and devouring delicious Korean food. The options for Korean fried chicken are vast, from sweet and spicy chicken, garlic butter, or almond crunch. The chicken dishes are designed for sharing, so grab some friends after work and get comfortable!
CHIMAC 치맥 | Shop 5/50 High St 
CHIMAC is known for their authentic Korean food and tap beer, definitely a winning combination. Their chicken menu is full of different options ranging from crispy chicken, boneless, spicy, or seasoned with garlic and soy. There's also the Chicken Platter for $50, which comes with Tteokbokki, chips, salad, and a drink. Located on High Street, head over to CHIMAC after a busy day of shopping. 
Twelve Restaurant | 1 Courthouse Ln 
Another favourite for Korean Fried Chicken is Twelve, located in Courthouse Lane. Their chicken is adventurous, flavourful, and always succulent. There is a fusion element that Twelve isn't afraid of experimenting with, offering "Snowing Chicken" that comes with a sprinkling of cheese, Carbonara Chicken, and Hot Bburinkle Sunsal Chicken. There's something for everyone at Twelve, along with a solid array of Soju flavours to choose from.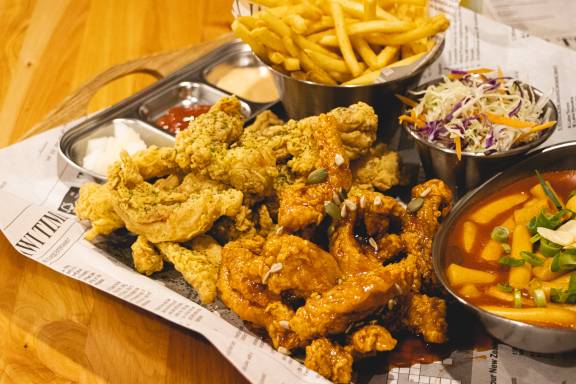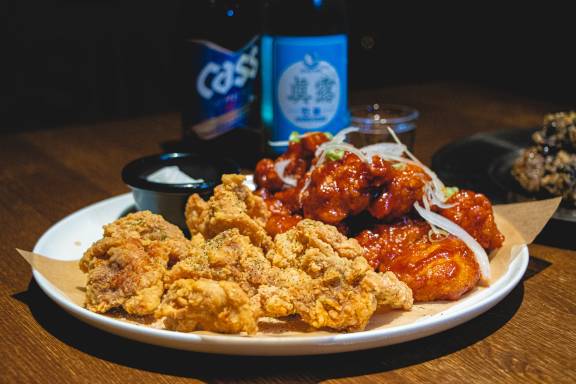 Gochu | 21 Queen St 
Gochu's got it all. Set in Commercial Bay, Gochu celebrates Korean food using local ingredients and elevating classics to new heights. Chef Jason Kim brings the utmost care and thought into his menu, which is paired beautifully with a natural wine list. There's a fried chicken slider, served with homemade Gochu mayo and Korean pickled cucumber,  as well charred chicken with gochujang, comté cheese, and leek sauce. Don't expect the same old thing at Gochu, they are constantly experimenting, pushing the boundaries, and consistently producing amazing dishes.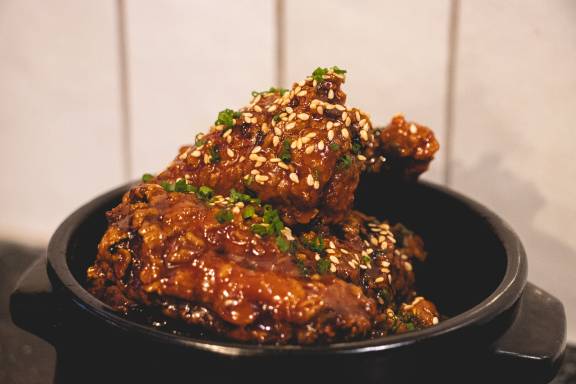 Seoul Chicken | 17C Wakefield St 
Seoul Chicken prides themselves on doing things differently. Using a variety of herbs to marinate their chicken for 24 hours, the end result is a mouth-watering flavour experience. Pop in for lunch with some work mates and order a variety of chicken, we recommend the sticky spicy chicken, with some refreshing radishes on the side.  
Juke Joint BBQ | 21 Queen St or 90 Wellesley St W
Specialising in traditional American "low and slow" BBQ, Juke Joint BBQ offers something unique in the heart of the city. The chicken menu is absolutely mouth-watering. There's Japanese style Karaage chicken, poutine style chicken tenderloins, and buttermilk soaked Southern style fried chicken served with ranch sauce. Wash it all down with specialty craft beer or cocktails. Who needs to fly to the American South when it's right in your own city? 
NeNe Chicken | 246 Lorne Street 
Opening it's first-ever New Zealand joint on Lorne Street soon, NeNe Chicken is the perfect place to indulge in your fried chicken cravings! Their juicy, flavourful Korean-style fried chicken is coated in a mouth-watering selection of secret sauces. If you prefer your fried chicken in a burger or wrap, they do that too!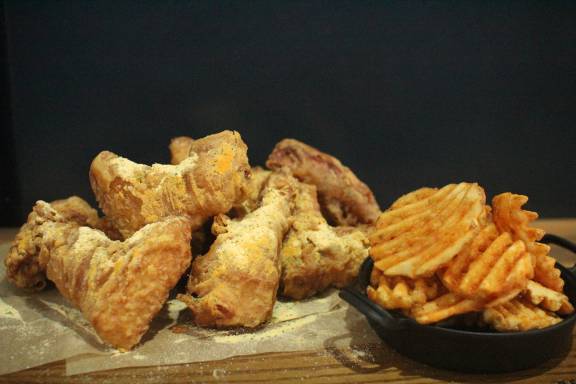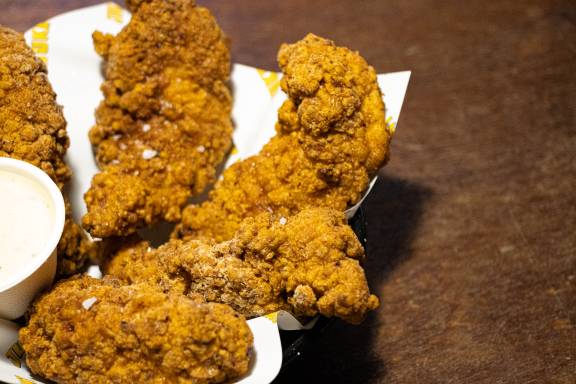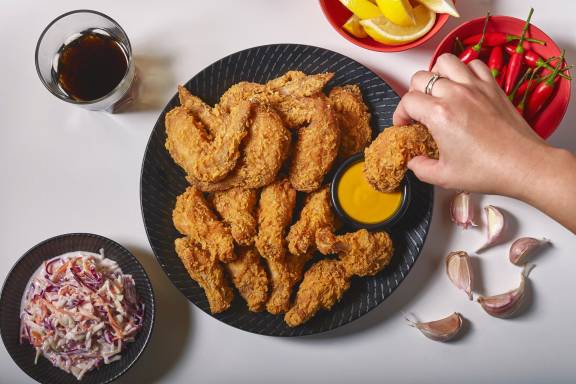 OBar | 7 Bacons Ln, 15 Chancery St 
Known around the heart of the city as a favourite late night drinking spot, OBar is also famous for their Korean food, perfect to order alongside multiple bottles of Soju. Whether it's just the beginning of your night or you are looking for a wind down spot, OBar is consistently buzzing with people sitting outside and enjoying themselves. In terms of fried chicken, you can order large sharing plates filled with fried chicken, waffle fries, and cheese.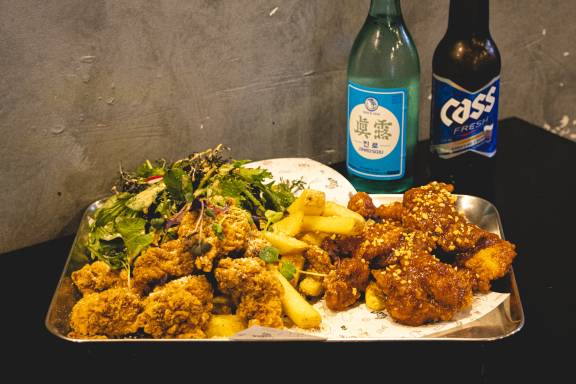 More spots to get your fried chicken fix
Last updated:
19 April 2023