Need a little something to fill the void between lunch and dinner? Whether sweet or savory the options to satisfy your snack cravings in the city centre are virtually endless. Get down to one of these locations by 3pm and you'll leave with a treat in hand that will give you that little extra boost you might need to get through to the end of the day.
Amano Doughnuts, $4.00 | Amano Bakery, 66-68 Tyler St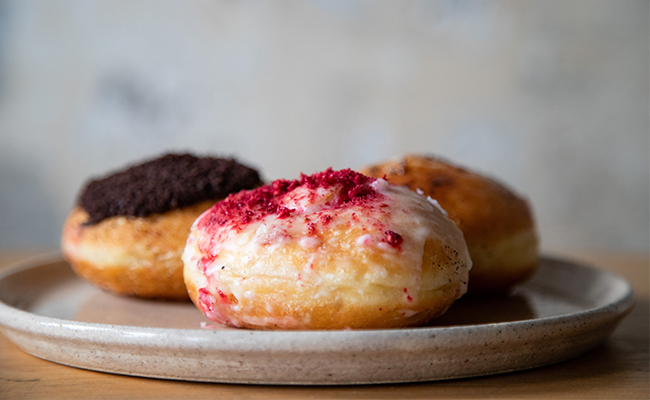 Skip down to Amano, the Italian-French fusion restaurant bakery and grab yourself one of their famed sweet doughnuts, a treat sure to satisfy your late lunch sugar cravings. Our recommendation is the vanilla creme doughnut, a classic which will warm your heart on a busy afternoon.
Bacon & Cheese Pancake, $5 | No. 1 Pancake, Cnr Lorne & Wellesley St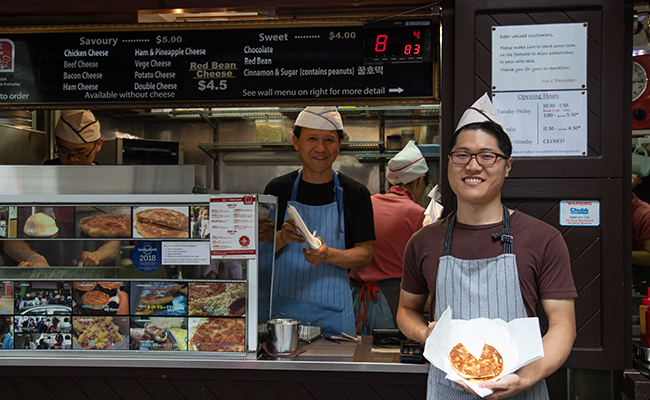 Stop by the city's cutest pancake house on the corner of Lorne and Wellesley street and try one of their savory options filled with crispy bacon and melted cheese. This unassuming permanent food truck style takeaway is a great option if you're looking for a quick snack on the go that's a little different to the usual dairy takeaway.
Pastry | Ima Cuisine, 53 Fort St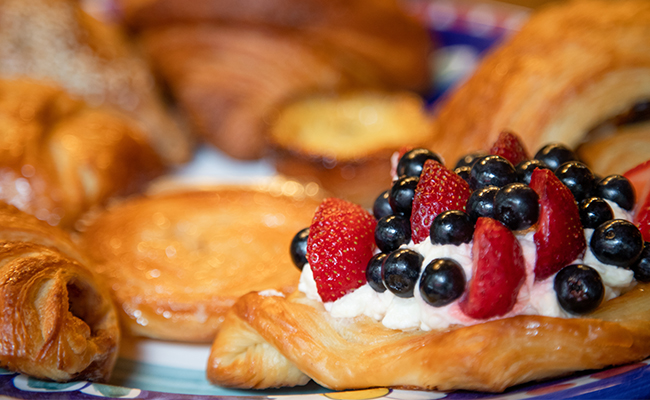 Pop into Ima just before 3pm and try one of their delectable, lovingly prepared pastries. From Pain au chocolat to croissants and danishes Ima has great selection of European sweets to get you excited about an afternoon snack.
Rocky Road, $6 | Milse, 31 Tyler St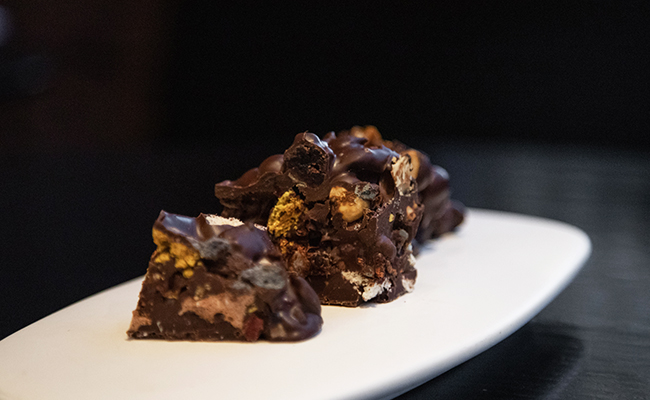 This one is for all those with a sweet tooth that like to add a little more richness to their afternoon snack. Milse are Britomart's speciality dessert boutique and they continue to impress with their classic rocky road offering. The gradual crunch of the nuts across the marshmallow will leave you looking back at Milse wondering if there is any more to had.
Caramel Slice, $4.50 | The Store, 5B Galway St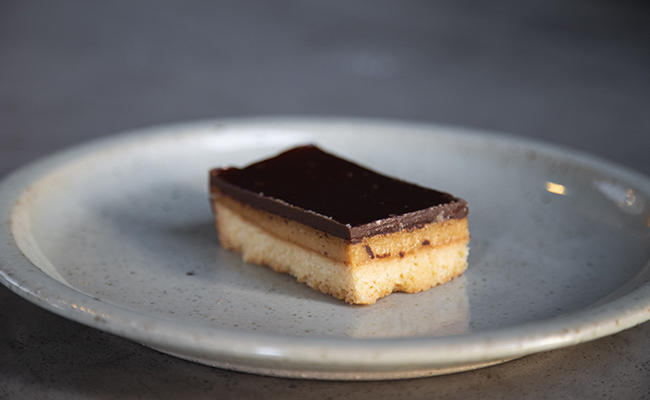 This sophisticated treat is perfect if you've left lunch a little late and are keen to snack on something that can give you that much needed sugar boost we all need towards the end of the day. Visit the Store and grab yourself a slice and you'll be surprised how filling they can be.
Meringue Square Croissant |  Miann, 36-38 Galway St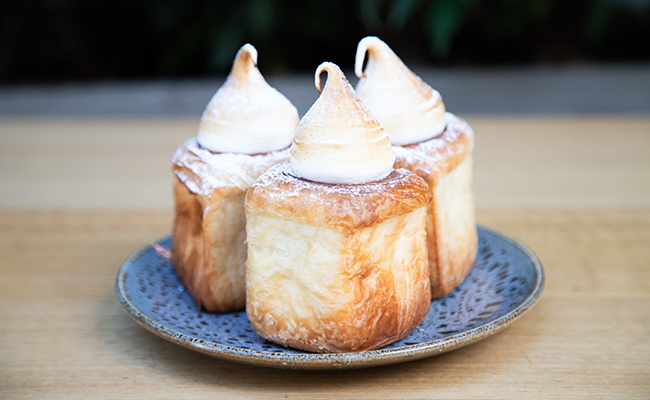 The old time classic Meringue square croissant is a beautiful sight in the late afternoon. This sweet sculptural snack is the type of baking that inspires people to chefs to master the art of baking. Mianns family recipe combines the ingredients of lemon curd and separated egg whites in a kinda nostalgic fashion that leaves you wondering if you've had that exact meringue in the distant past. This sweet pastry is so delicious you'll likely need another one to-go.
Garlic Knot, $1.50 | Sals Pizza, 12 Jellicoe St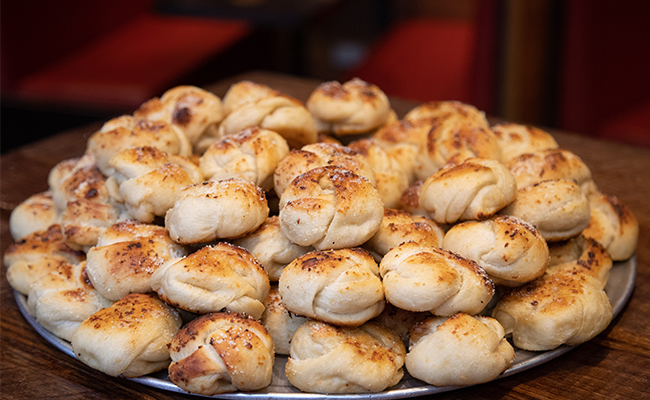 Sals classic garlic knot is a downtown favorite, often added onto other meals the garlic knot by itself is more than appropriate for an afternoon snack, and at only $1.50 why not grab two?
Cookies, $2.50 each | Mrs Higgins Cookies, 270 Queen St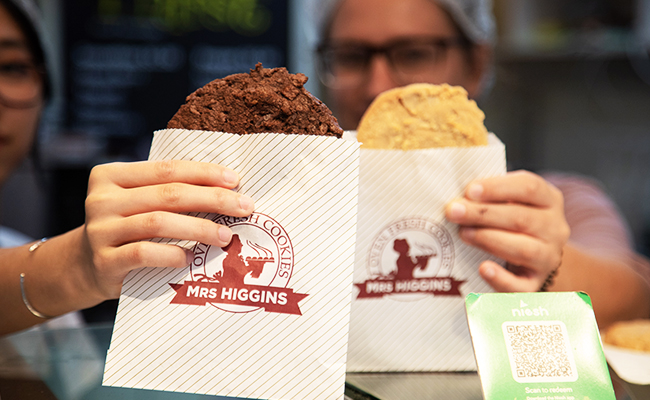 The sweet smell of freshly baked cookies is hard to miss when walking down central Queen street so why not stop by the source and indulge in a bit of childlike enjoyment and experience why Mrs Higgins cookies are world famous in NZ. With all the classics freshly made through from 7:30am up until 7:30pm you can be sure to leave with your favorites in hand.
Last updated:
01 July 2019