These are free sessions provided by Splice that let you start the weekend off right with Chess and Chinese Chess lessons to keep you sharp and on your game. 
These lessons are catered for Chess champs and people who are completely new to the game, so there's nothing to stop you from coming down to enjoy the expert tutelage. 
The group behind these lessons are the Jedi Knights who will reignite your love for the game with their passion and impressive skill. 
You can come along for a play on Sunday mornings from 10.30-12pm on the High Street Coffee Club and be sure to enjoy some genuine Chinese refreshments throughout the lessons.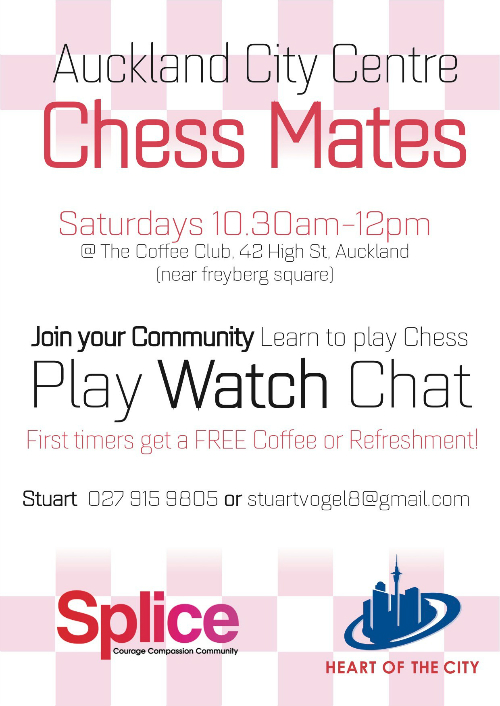 Park for $2 per hour at the Victoria St car park on evenings and weekends. Find out more.
Come into the city centre on public transport for as little as $2 each way. Find out more. 
Last updated:
21 August 2020