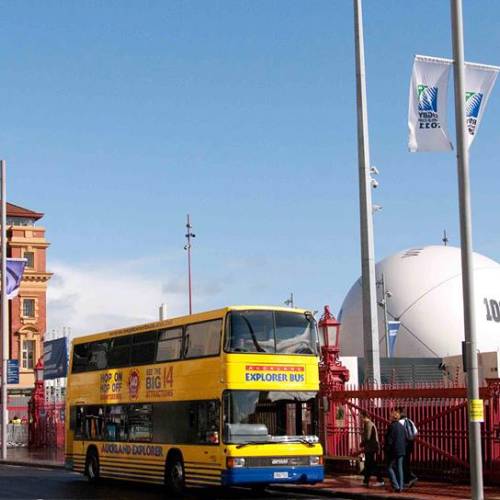 Jump on the Auckland Explorer Bus for a great way to see the best of the city sights.
You can hop off at Auckland's Big 10 attractions including the Viaduct Harbour, Sky Tower, Kelly Tarlton's, Mission Bay, Auckland Museum, Parnell Village, Victoria Park Market and more, then hop back on again at no extra charge. Free pick-up is provided from most hotels and motels.
Cost
$45 for an adult for a 24 hour pass, $20 for a child. $100 for a family. 
$55 for an adult for a 48 hour pass, $25 for a child. $140 for a family. 
There are also plenty of combo deals available, taking you to specific attractions with entry included. For all the details, visit explorerbus.co.nz/prices/
Last updated:
07 October 2019