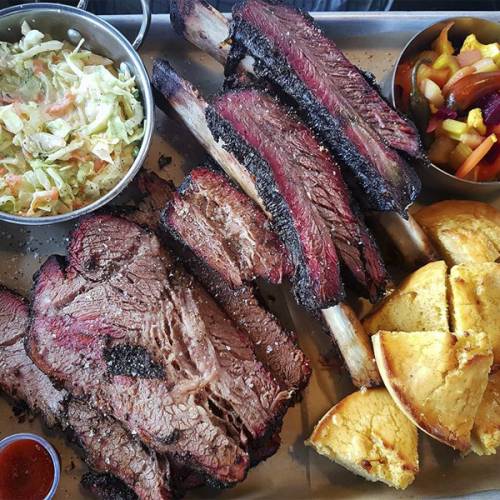 Fireworks Smokehouse is now closed.
Marvel Grill's "Smokin' Hot" Street Food operation "Fireworks Smokehouse" opened in early 2016.
It is the brainchild of owner Alisdair Gribben and it was his profound love of smoking that propelled him into purchasing his first bad boy smoker from Radar Hills out of Australia. It did not take long before a second more considerable beast arrived which was designed and built in New Zealand.
The two smokers now sit side by side and are filled daily with beef brisket, cheeks and short ribs as well as other BBQ favourites such as pork ribs, pulled pork and jerk chicken.
The accompaniments or "fixins" are a delicious assortment of sides found on all Southern American mnus such as mustard slaw, mash with chicken gravy, mac 'n' cheese and Meme's potato salad which is a perfect match to the freshly smoked meat.
Free parking for your first hour at Jellicoe Street car park. See more here. 

Come into the city centre on public transport for as little as $2 each way. Find out more. 
Last updated:
02 August 2019