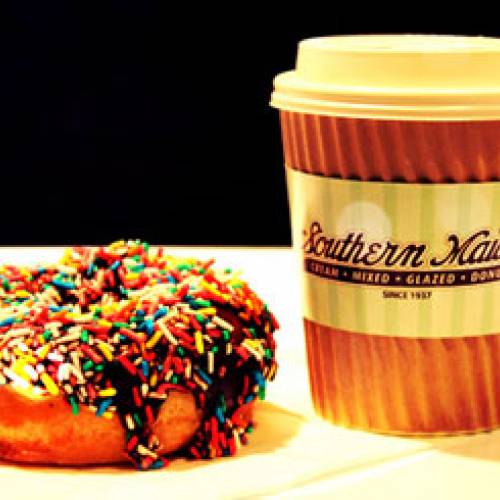 Southern Maid has a great history of baking and selling delicious donuts thanks to the secret recipe of their donut flour.

Southern Maid Donuts still produce the same great, fresh taste that they had in the first time they were produced in 1937 back in hometown Louisiana. You can feel the history of those times.
So next time you're in need of a sweet treat, head down Queen Street and pick up one (or a dozen!) of Southern Maid's donuts.
Get $2 parking per hour to a maximum of $15 on evenings and weekends at the Downtown car park. Find out more. 

Come into the city centre on public transport for as little as $2 each way. Find out more.
Last updated:
23 February 2023