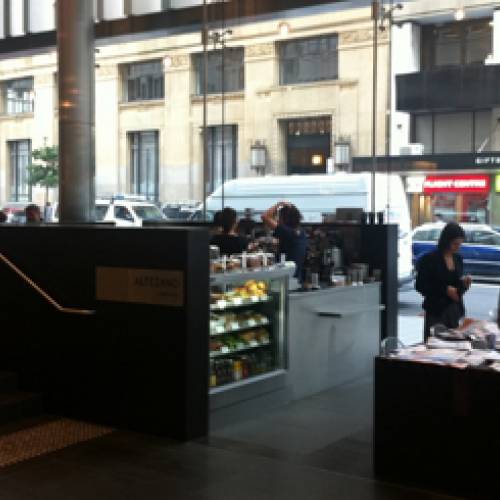 Altezano is a family owned coffee roasting business established in 1999. Situated in the foyer of the Deloitte Tower on Queen Street, Altezano serves up great coffee, sandwiches, cakes and smoothies.
Altezano prides itself on ethical business practices, building strong customer relationships, and of course sourcing the best coffee from around the world.
Altezano is a Conscious Consumers Accredited Café
Get $2 parking per hour to a maximum of $15 on evenings and weekends at the Downtown car park. Find out more. 

Come into the city centre on public transport for as little as $2 each way. Find out more.
Last updated:
23 February 2023