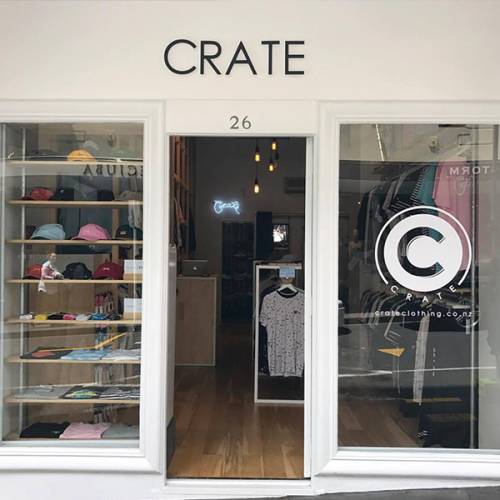 Crate is now closed.
Taking up a flagship residency on High Street, Crate Clothing is a fresh NZ menswear label with exciting graphics, and a colour palette that can serve both the conservative and fashion forward New Zealand male.
With everything from t-shirts to hats to their very groovy socks that showcase a very distinctive Kiwi vibe, Crate is packed with items that are made from super comfortable fabrics that make them relaxing to wear. 
The High Street store also presents a real laid back vibe that is reminiscent of a club house and is packed out with cool features such as classic video games making it a unique shopping experience. 
Last updated:
15 July 2019