Flo & Frankie has moved to Commercial Bay.
This trendy retail store on Auckland's High Street has everything you need to be your most stylish self.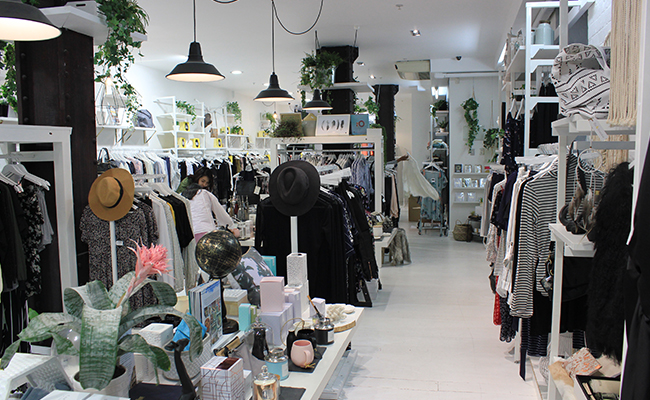 Packing a large variety of products from women's fashions including dresses, tops, knitwear, jeans, pants, skirts and shoes alongside a wide range of accessories including belts, bags and jewellery in addition to furniture, candles, cosmetics and stationary there's plenty to help you build your own personal style at Flo & Frankie. 
Their relaxed shopping environment is perfect for browsing and you'll find yourself easily entranced by the variety of products and styles that they have in-store.
Their friendly staff will help you in your choice of styling choices and whatever you're looking for you're sure to find it at Flo & Frankie.  
Park for $2 per hour at the Victoria St car park on evenings and weekends. Find out more.
Come into the city centre on public transport for as little as $2 each way. Find out more. 
Last updated:
21 August 2020