Returning the call of craft beer aficionados near and far, Wynyard Quarter now boasts Auckland's latest specialty craft beer bar.
Unlike most bars which are 'Tied Houses', 16 Tun is passionate about providing the best beer New Zealand has and offers customers carefully crafted beers of independent brewers from all over the country
16 Tun is craft through and through – from its timber, steel and mechanical infrastructure to the forever rotating 19 taps featuring around 10 different styles of New Zealand craft beer. The selection extends to the bottles with an even wider variety of styles including some international options. With an ever increasing number of independent breweries in New Zealand there plenty of selection, so it will ensure people can challenge their taste buds.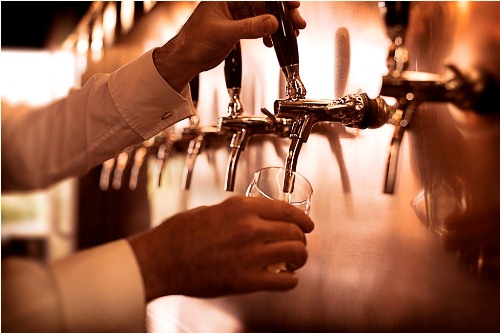 16 Tun has a full service kitchen serving New Zealand food which the chefs match perfectly with the wide selection of beer.
There are 'half tun' options for those with a less robust appetite with the 'full tun' comprising something more substantial. In the half tun category look for Kiwi treats such as Ruakaka paua fritters, Alpine Origin Merino lamb, Kumara fries and a range of sliders including pork, fish and beef.
Burgers, ribs, fish and chips and several vegetarian-friendly dishes are among other items on the full tun menu.
Situated on the Jellicoe Street strip with views out to the harbour you can choose to sit outside, something we certainly look forward to this summer, or inside in welcoming surroundings. With warm wood finishing on every surface and soft glow lighting you can easily envisage the space bustling with happy ale drinking pundits.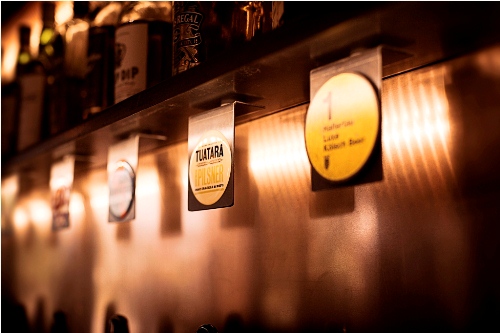 Free parking for your first hour at Jellicoe Street car park. See more here. 

Come into the city centre on public transport for as little as $2 each way. Find out more. 
Last updated:
22 November 2023