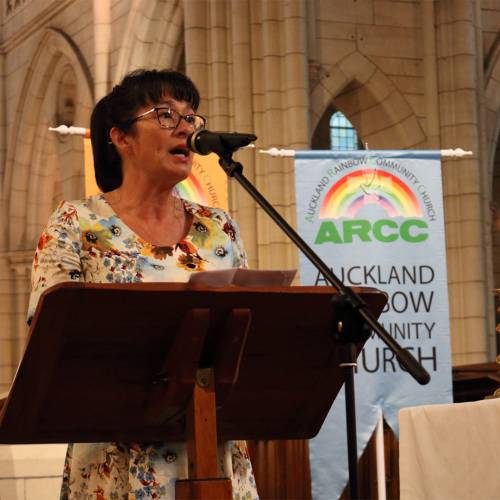 This is the fourth year Auckland Rainbow Community Church (ARCC) have run a special service for Pride. We do have things to be thankful for. We live in an amazing country where in general LGBT+ are treated fairly. We need to celebrate what we have achieved while realising that while discrimination in any form still exists we are not free. Lets take a moment to celebrate where we are, where we have come from, and what lies ahead.
This year ARCC look forward to hearing new Rainbow Labour MP Glen Bennett speak. There will also be music, readings and communion.
Everyone is welcome!
Also at Auckland Pride Festival 2021
Enjoy two hours of free parking or $5 evening and weekend rates. Find out more. Ride on public transport from as little as $2 each way. Find out more.
Last updated:
04 February 2021