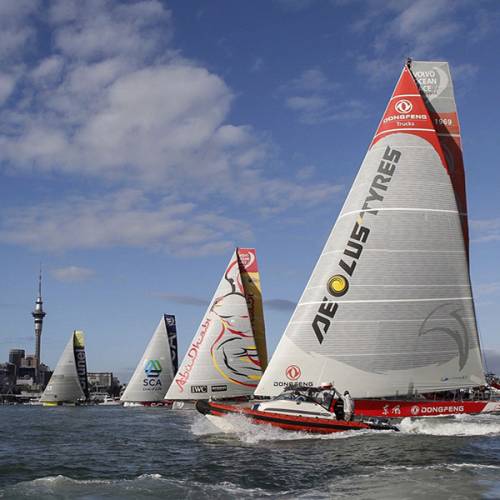 Auckland, the world's premier sailing capital, is once again welcoming the Volvo Ocean 65s fleet home as an official Stopover of the Volvo Ocean Race 2017-18.
Auckland will be the home to the Volvo Ocean Race fleet for 23 days from 23 February to 18 March.
Come and welcome the boats in from Hong Kong and celebrate their arrival into the city of sails with lots of free activities. 
You can Try Sailing with Yachting New Zealand from the Karanga Plaza steps and try out Volvos product deck and immerse youself in their virtual reality experience. Eastern Viaduct will host the Globe which showcases amazing an cinematic show, or crawl inside the Cross Section of the VO65 to find out how life is aboard, then check out the amazing clothing sponsors product showcase.
The Peroni and Stoneleigh Bar will be open on Te Wero Island and you can check out the Boatyard and Team Pavilions in the VEC and on Halsey Wharf.
Activities in the Race Village are free and are open during the following times:
Monday to Sunday: 10am - 10pm
Daily activities during the Auckland Stopover include:
Try Sailing from the Karanga Plaza steps
The Globe and cinema on Eastern Viaduct
The Cross Section of the Volvo Open 65 on Eastern Viaduct
Visit the Boatyard in the Viaduct Events Centre
Last updated:
12 June 2019