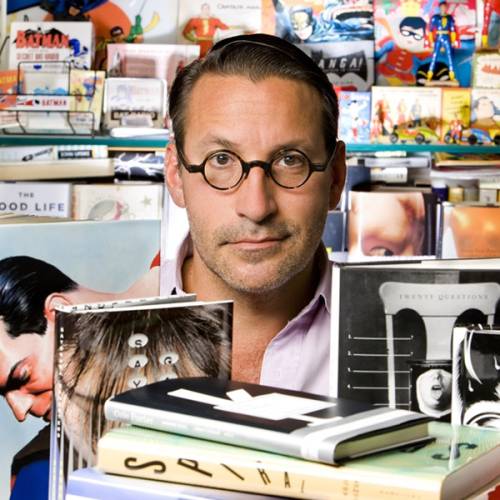 The Coachella for creatives, entrepreneurs and future thinkers, Semi Permanent is returning to Auckland and will run for the first time across three days from Thursday 9 – Saturday 11 August at Aotea Centre.
Celebrating its fifteenth anniversary in 2018, Semi Permanent takes festival form this year with an expanded programme that builds on the successes of last year's sell-out event.
For the first time the event will last three days, kicking off with Future of the Future on Thursday showcasing a stellar line up of speakers from the world's most disruptive brands. The best creative minds from six of the top global innovative companies, Google, Uber, Facebook, Netflix, AirBnB and Spotify will share their highly regarded insights on what the world could look like in several decades and what the future could be with artificial intelligence and virtual reality.
The big names featuring on Future of the Future's line-up are Ethan Eismann, Product Director at Airbnb, Joshua To, Head of Design, Daydream Google VR at Google, Sara Ortloff Khoury, Director at Google Cloud, Andrew Law, Director of Product Design at Netflix, Micahel Gough, Global VP of Design at Uber, Chris Wiggins, Vice President Product Design at Spotify and Julia Peter, Artificial Intelligence Design at Facebook.
Following this strong opening, the creative festival will continue with the two-day symposium of speakers, which has forged a reputation as the place to be to inspire thinking and creativity from some of the best minds on the world.
On Friday 10 and Saturday 11 August 18 designers, creatives and artists will take to the stage to share stories, ideas and insights about the nature of creativity.
Featuring amongst the creative thinkers and doers scheduled to speak and inspire at Semi Permanent are creative minds coming from various backgrounds such as the Japanese Art Director Katsumi Asaba, Penny Martin, the editor-in-chief of The Gentlewomen, Andreas Harlow, Vice President and Creative Director at Nike and the talented photographer Michael Muller.
Park for $2 per hour at The Civic car park on weekends. Find out more. 
Come into the city centre on public transport for as little as $2 each way. Find out more.
Last updated:
17 June 2019