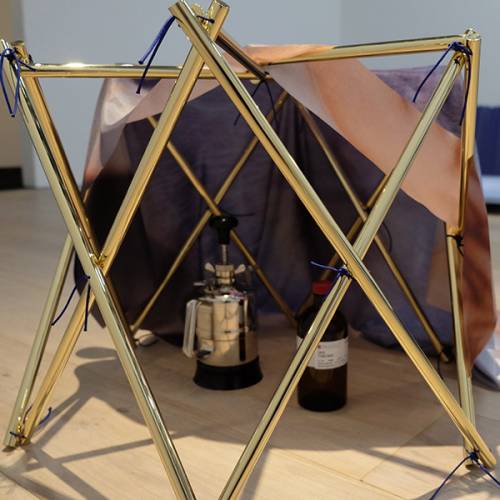 Iris, Iris, Iris is a solo exhibition by New Zealand's representative to the 2019 Venice Biennale, Dane Mitchell.
Dane Mitchell's Iris, Iris, Iris is the result of recent research into scent production, from traditional Japanese incense to the latest fragrance technologies.
The multi-part installation explores diverse meanings of the word 'iris': the name of a flower, the coloured part of an eye, the adjustable aperture of a camera and Greek mythology's rainbow goddess.
It features aroma molecule extraction technology, combining the 'invisible' materials of incense and perfume with items related to the act of seeing.
An exhibition of artworks from the Gallery's international contemporary art collection that reflect Mitchell's interests will be presented alongside Iris, Iris, Iris.
Park for $2 per hour at The Civic car park on weekends. Find out more. 
Come into the city centre on public transport for as little as $2 each way. Find out more.
Last updated:
11 June 2019