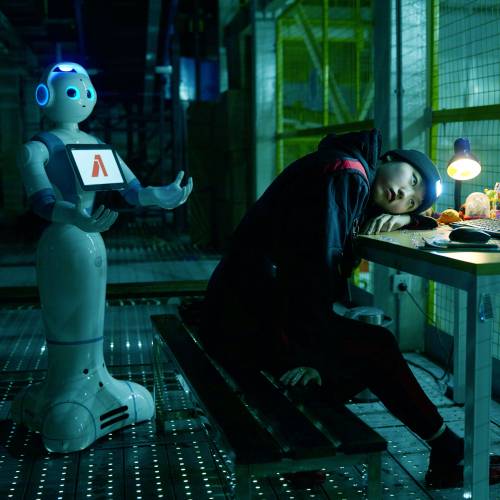 The Gus Fisher Gallery is excited to welcome visitors back through its doors for its most ambitious show to date. With 16 artists from New Zealand, China, Canada and the United States, We're Not Too Big to Care re-launches the gallery following an ambitious refurbishment to its Grade I listed heritage interior.
We're Not Too Big to Care explores the gallery's location on Shortland Street, the first commercial street in Auckland and now home to the city's central business district. Titled after a slogan from a Four Square advertisement, the phrase feels particularly resonant in 2019. Perhaps a retort to the current climate, a plea to individuals or a lesson for the future, the slogan marks a standpoint for the gallery and its kaupapa.
Featuring: Angela Tiatia, Aroha Novak, Billy Apple, Cao Fei, Carole Prentice, Cushla Donaldson, Deborah Rundle, Duvet Brothers, Emily Hartley-Skudder, Gabrielle Amodeo, Hikalu Clarke, John Baldessari, James R Ford, Julian Dashper, Mervyn Williams, Miranda Bellamy. 
Featuring special guest poet Tayi Tibble and a performance by Dance Plant Collective. Doors open 5.30pm, mihimihi and performances from 6.30pm. 
Craft beer courtesy of Behemoth Brewing Company. 
Opening Friday 5 April, 5.30 - 8.30pm
Exhibition open April 6 - June 15
Enjoy two hours of free parking or $5 evening and weekend rates. Find out more. Ride on public transport from as little as $2 each way. Find out more.
Last updated:
11 June 2019