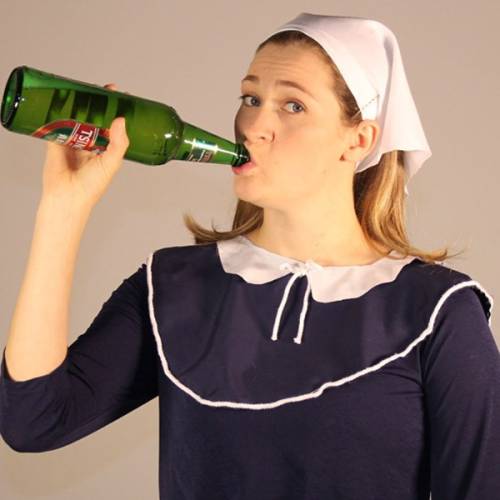 Providence Gratitude, a naive young woman residing in the religious closed community of Gloriavale, thinks there's more to life than churning butter. After a discarded Rainbow's End flyer blows into her hard-working hands, Providence decides to explore what else life has to offer and hitches a ride to the City of Sails!
Brynley Stent (Funny Girls, SNORT and Comedy Fest hit show Camping) is Providence Gratitude. Join her on her bizarre first few days in the big, wide world.
"She has this wonderful ability to charm you with a projection of sweetness and innocence, and then whip out something unexpected and a bit dodgy. Brynley seems like an open book, and yet it turns out she's something of an enigma." - Gather and Hunt 
Park for $2 per hour at The Civic car park on weekends. Find out more. 
Come into the city centre on public transport for as little as $2 each way. Find out more.
Last updated:
11 June 2019