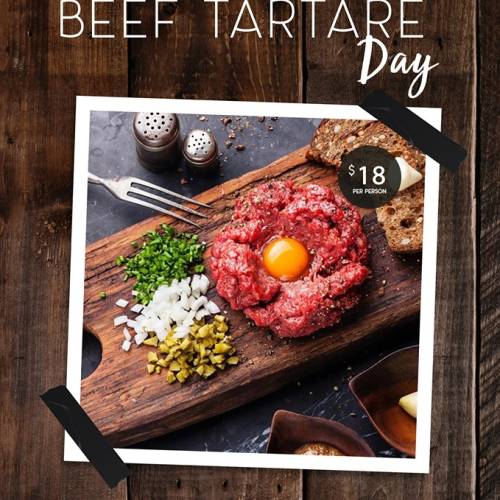 Enjoy a French beloved classic on the Tuesday 10th of September!
Steak tartare is usually associated with both Parisian bistros and the Tartars who gave the dish its name, but it goes well beyond that.
Beef tartare is a meat dish made from raw ground beef and usually served with an egg, salad, all the condiments to go with the tartare and french fries.
Are you ready to try new food?
Park for $2 per hour at the Victoria St car park on evenings and weekends. Find out more.
Come into the city centre on public transport for as little as $2 each way. Find out more. 
Last updated:
20 August 2019