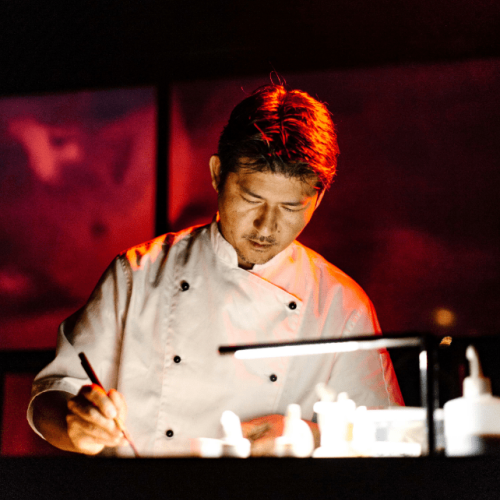 Join Azabu Head Chef Yukio Ozeki for another season of experiential dining like no other.
This year we have collaborated to Celebrate, Art, Fashion, Music and of course Food, set in the iconic immersive changing space of Las Vegas K Rd.
Chef Yukio has collaborated with international light artist Angus Muir, fashion cult Stolen Girlfriends Club and prepares his cooking proess to go head to head with foward fusion duo Kyle & Jordan of Culprit.
Enjoy two hours of free parking or $5 evening and weekend rates. Find out more. Ride on public transport from as little as $2 each way. Find out more.
Last updated:
11 June 2019