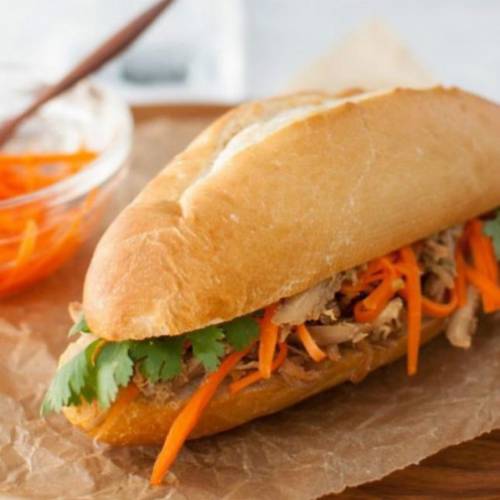 Lunch is that glorious time when you get to step away from your work desk for a break and refuel. Or perhaps the time to catch up with loved ones and friends on the weekend for a long lunch of chatting and eating to your heart's content.
We've gone back to some of our absolute favourite spots for this round-up, to bring you a delicious top 10 to accommodate any food craving or social situation for your next lunch date in town.
1. Heaven Scent
This beautiful eatery in St Patricks Square is a lovely spot in the city to enjoy a warming Heavenly Pie, sandwich or a salad. With sunlight streaming in and plenty of comfortable couches, and tables; this is a great place to make your friendly local in Auckland.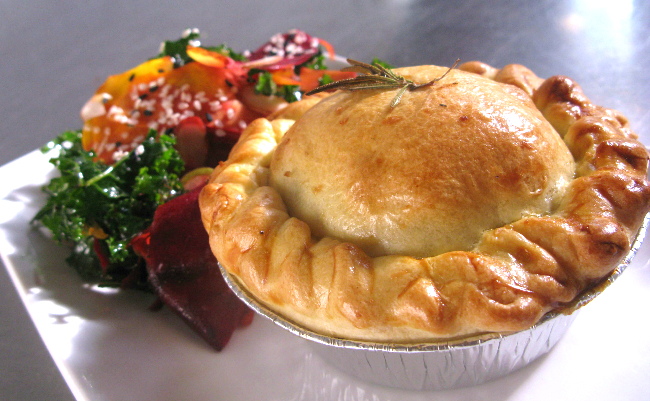 2. Chuffed
The homemade pasta ribbons, fresh salads and satisfying winter soups are enough to have us day dreaming about this charming High Street cafe long before lunch swings around. The outdoor courtyard is the perfect spot to make the most of a sunny lunch hour, and the coffee is top notch. The house made soda and fizz are sure to satisfy if you are craving an afternoon pick-me up.
​​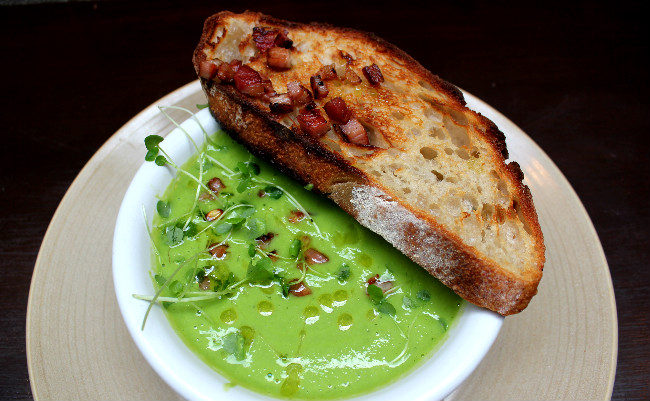 3. The Kapiti Store
With toasted cheese sandwiches to rival an American diner, and ice cream and creamy cheeses to take away; this is the perfect spot to stock up on the good stuff. For $5 you can have a toasted sandwich made from two slices of wild wheat sourdough sandwich with four-year-old Tuteremoana aged cheddar. This is perfect on a weekend if you are out and about shopping or stocking up on cheeses for your next office function or get together.
​​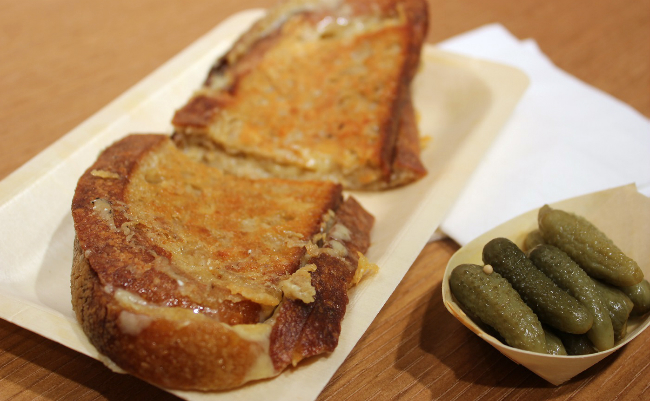 4. The Lunchroom 
It's all in the name - this beautiful spot up the tower at 45 Queen Street offers a delicious a la carte menu with a view of the hustle and bustle of Queen Street. It's ideal for a quick grab and go - perhaps a pressed sandwich or a salad or a long lunch, with impressive lunchtime eats that highlight fresh and tasty seasonal produce.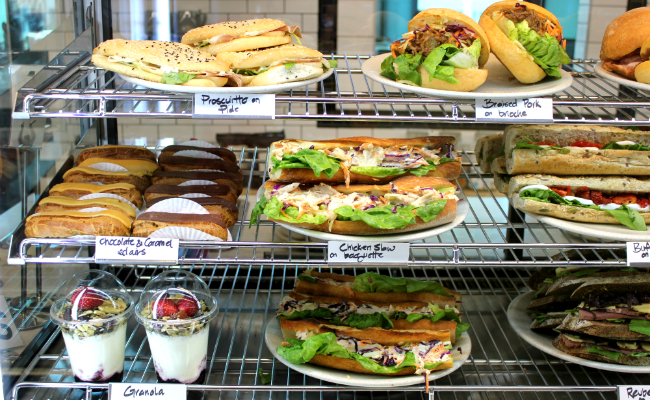 5. Ima 
Everything here is made fresh daily in the deli and the result is a room filled with the aroma of freshly baked pastries, spiced brioche, scones and slices. Not to mention the cured and smoked meats and rotisserie chicken that will have your mouth watering as soon as you step through the door.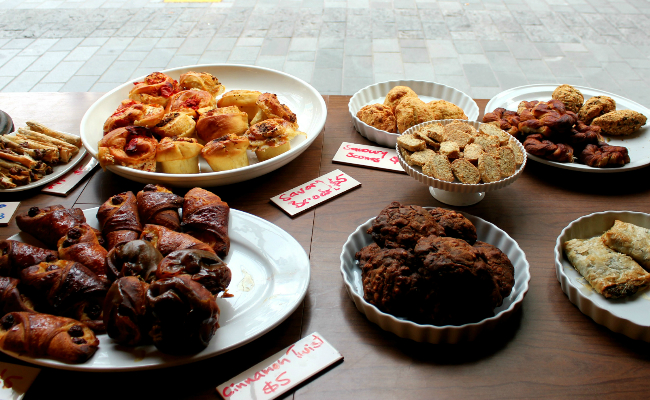 6. Le Chef 
This menu changes almost every month so it's a great place to revisit - you never know what new culinary delights await you. We also enjoy the idea of having the chef front and centre in the cosy cafe - you can easily see how much love and attention goes into each dish.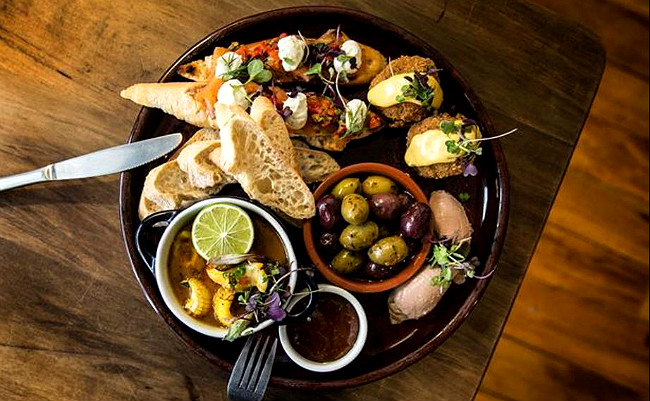 7. The Botanist 
Not only should this be on your radar for gorgeous bouquets, but the Botanist at City Works Depot is an ideal spot for affordable and tasty lunches. You could try the pizza of the day, or perhaps for something a little more filling, a juicy, tender shoulder of lamb with a pea pesto, roasted cauliflower and mint. However, our first choice will always be the salad - The Botanist consistently serve up a tempting choice of five salads - the combinations are changed daily.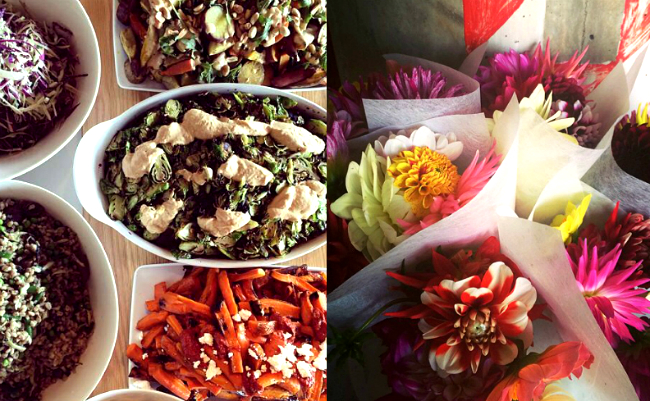 8. Albert Park Cafe and Espresso
With a spectacular cabinet full of delicious morsels (including an impressive dessert selection), spot on coffee and a gorgeous view of Albert Park this is an easy choice for a spring lunch in the city.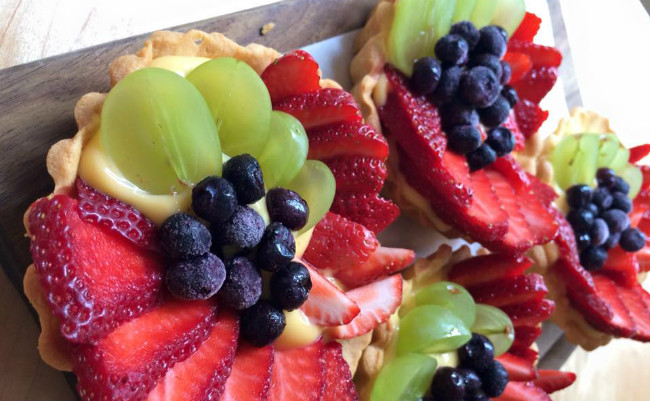 9. The Bamboo Basket
For a quick, delicious and affordable lunch you can't go past this sweet little Vietnamese takeaway on Elliott Street. Our standard order is one of their incredibly tasty Banh Mi sandwiches with a sweet ice coffee.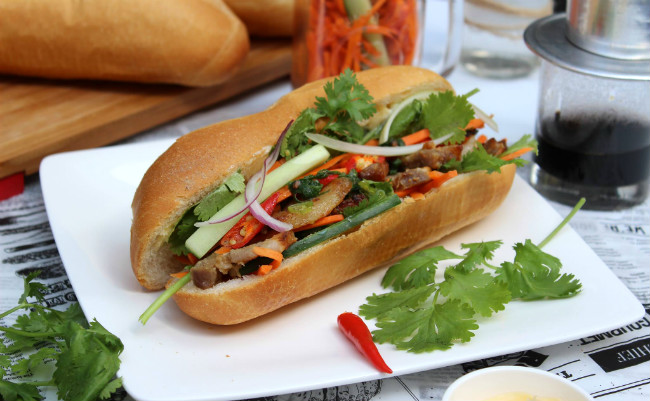 10. Mezze Bar 
​An institution amongst city dwellers, Mezze Bar delights patrons with mouthwatering middle eastern food - this spot is perfect after some morning shopping on High Street. Don't leave without a slice of one of their to-die-for cakes with Turkish coffee or tea.
Last updated:
09 February 2021