Temporary artworks and activations are popping up throughout the city for Artweek, changing the scenery of familiar urban spaces, from 6 to 14 October.
Well-trod spaces and more tucked away spots alike will be brought to life in new and intriguing ways, with lighting installations, temporary large format sculptures and structures and al fresco photography displays.
Changing Lanes
Durham St East and Upper Vulcan Lane
Two laneway spaces are being given the 'Changing Lanes' treatment by leading local artists this Artweek, with projects that reference Auckland's unique heritage and signal the changing nature of the city.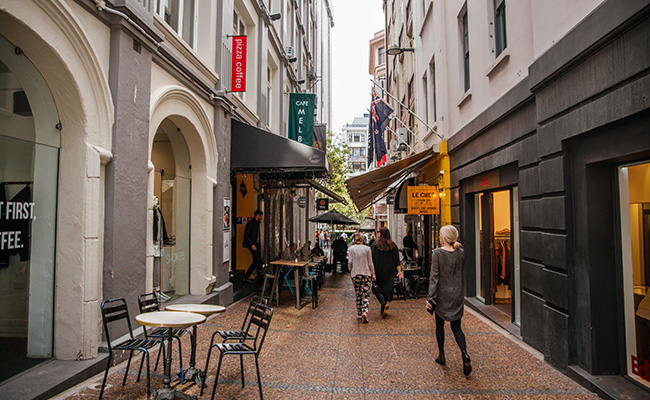 Urban Art Village
O'Connell Street

As part of Late Night Art on Tuesday 9 October, O'Connell Street will become a village populated by six creative and interactive installations for all ages, devised by students from the University of Auckland's School of Architecture. Explore works inspired by references as diverse as homelessness, city centre apartment living and interpersonal interactions at bus shelters.
re:trace
Karanga Plaza at Wynyard Quarter
The heritage of a diverse selection of Auckland neighbourhoods is being reflected and celebrated through a photographic exhibition this Artweek. Historic and contemporary photographs depicting communities, places and stories inNorthcote, Manukau, Avondale, Onehunga, Panmure and the Auckland Waterfront will be on display.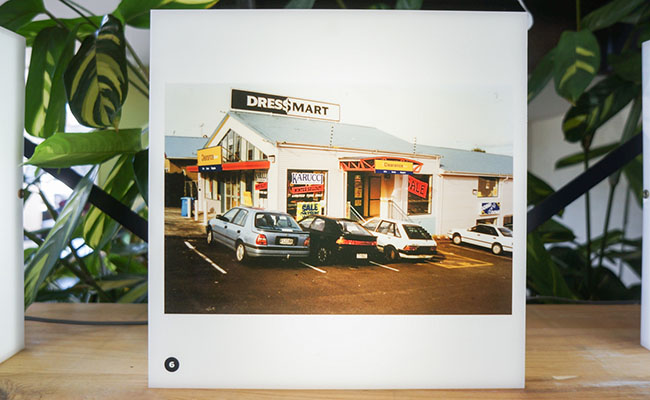 The Laterals
Central City Library
Don't miss out on this breathtaking digital art show projected on to the back of St James Theatre. The Laterals is a platform which introduces and promotes up and coming local artists to the public, giving them a digital space through which their voices can be heard.
Quick Draw
Freyberg Square
If you're more in the mood for being immortalised as a piece of art, the Quickdraw Sketch Gang will capture your likeness in their own unique style, from zombies to very serious pencil sketches, in a free 10 minute portrait. Catch the artists on Tuesday 9 October as part of Late Night Art.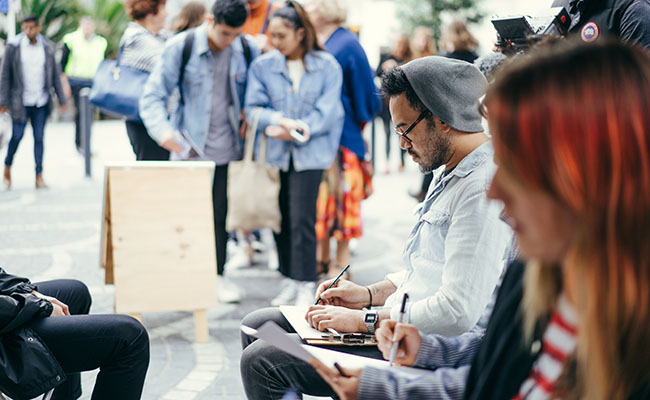 Last updated:
15 October 2018