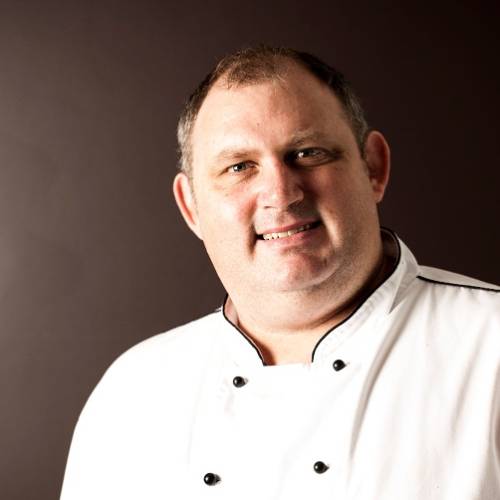 Shane Yardley is head of the esteemed helm at FISH Restaurant overlooking the harbour in downtown Auckland. Sailing a well-seasoned ship, FISH is recognised as the go-to for fine dining and exquisite seafood dishes.
Shane Yardley has been described as Simon Gault's protégé, recognised in the early 90's by the Master Chef as someone with high potential, he went on to work with him for over 17 years.
"I couldn't dream a better platform to launch a career in the kitchen", says Shane Yardley – "This apprenticeship provided me with just the right basic knowledge every good chef must have".
Since then his career has sky-rocketed, now with over twenty years experience in the industry and cooking accolades at some of New Zealand's finest establishments like Euro (Auckland) and Bistro Lago (Taupo).
As FISH sails into a month of culinary festivities, Shane Yardley's exceptional kitchen and team will be offering a three course dinner at only $55 per person. Menu includes a delightful tuna and roasted beetroot tartare, a colourful Poached hapuka with braised artichokes and potatoes, crisp pancetta and sprout leaves and a final dark chocolate marquise to die for. See below for Shane's recipe he would like to share for Restaurant Month, and find out more about their Restaurant Month menu here.
Sous vide Hapuka, with braised artichokes & potatoes, sautéed sprout leaves and pancetta
Serves 4
Hapuka:
4x 160g portions of hapuka
10ml extra virgin olive oil
Salt and pepper
Method:
Pre-heat water bath to 56°C.  Season the hapuka with salt and massage ½ a tablespoon of extra virgin olive oil into each fillet.  Seal in a vacuum bag.  Place the fish into the water bath for 20mins.
Braised artichokes and potatoes:
200g potatoes

50g carrots
150g Jerusalem artichokes
2 whole globe artichokes (cut in half)
2 teaspoon coriander seeds
40ml vermouth
40ml dry white wine
600ml fish stock
80g diced onion
30ml Extra virgin olive oil
2 teaspoons chopped chives
Salt and pepper
Method:
In a large flat saucepan heat the olive oil and add the onion and coriander seeds.  Cook until the onions look translucent.  Add the artichokes, carrot and potatoes.  Move around so that the onions and coriander seeds coat everything.  Deglaze with white wine and half of the vermouth.  Reduce until nothing is left.  Add ¾ of the fish stock.  Cover with a lid a simmer until the potatoes are tender.  Season with salt and pepper and put aside with lid on.
Sprout leaves and pancetta:
4 large brussel sprouts
60g pancetta
5ml canola oil
Salt and pepper
Method:
Cut the pancetta into lardons.  Peel the outside leaves off the sprouts.  Reserve the hearts for another use.  Heat the oil in a large sauté pan.  Sauté the pancetta until crisp.  Add the sprout leaves and sauté until just starting to wilt.  Season with salt and pepper.  Place onto a plate lined with kitchen paper and keep warm.
Assembly:
Reheat the braised potatoes and artichokes with the rest of the vermouth and a little more fish stock if required.   Add the chopped chives.  Place a bed of the hot braised artichokes and potatoes in a serving bowl, reserving some of the braising liquid.  Remove the hapuka from the sous vide and carefully remove from bag.  Place on top of potatoes and nape some of the reserved braising liquor over the top of each piece of hapuka.  Scatter the pancetta and brussel sprout leaves over and around.  Serve immediately. 
Last updated:
21 August 2020