If you're looking for a great place to catch up with friends over a drink and snack on some incredible sharing platters, then you've come to the right place. From cheese boards, to meat platters and tapas, we know all the best sharing platters in the city centre.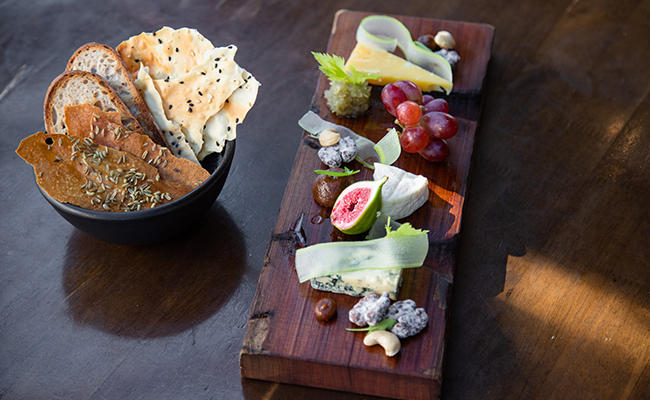 Formaggio Three Cheese Board, $39.50 | Baduzzi | 10-26 Jellicoe St
Take your friends out to Baduzzi and order the Formaggio Cheese board on the dessert menu. This Italian inspired cheeseboard is served with three different kinds of cheese, a selection of fresh bread, and complemented with an array of colourful fruits, nuts and dips. The platter is so delicious you'll want it all for yourself.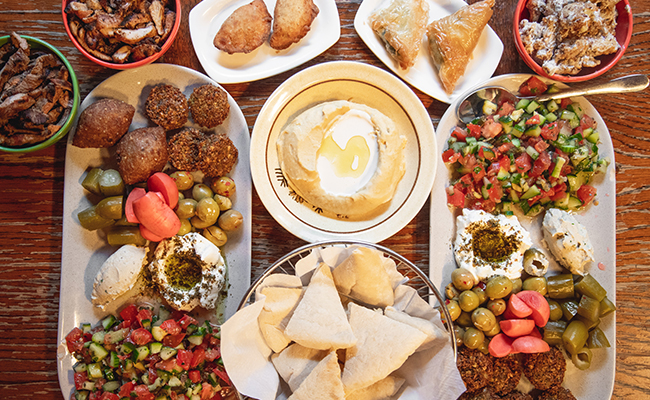 Middle Eastern Platter for two, $49.50 | Ima Cuisine | 53 Fort St (lunch time only)
Ima Cuisine offers a delectable Middle Eastern Platter perfect for sharing between two people. The platter comes with an array of mouth-watering foods including grilled lamb and chicken, crispy falafel, spiced lamb kibbeh accompanied by hummus, fresh salad, pickles, olives, lebaneh and tasty pita of course. Ima's platter is guaranteed to leave you feeling very full and satisfied. You can also get a vegetarian version of this platter to enjoy!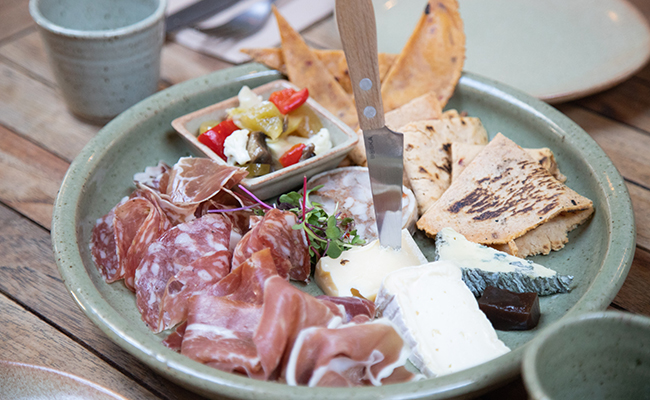 Cheese & Charcuterie Board, from $25 | La Fuente | Snickel Lane
Join colleagues for a glass of wine and a Cheese & Charcuterie Board at La Fuente. Relax in the small rustic bar while you sip on a drink and enjoy an assortment of selected cheeses, charcuterie, pickles, homemade jelly, and fresh bread. What could be better than this outstanding combination food, drink and good company?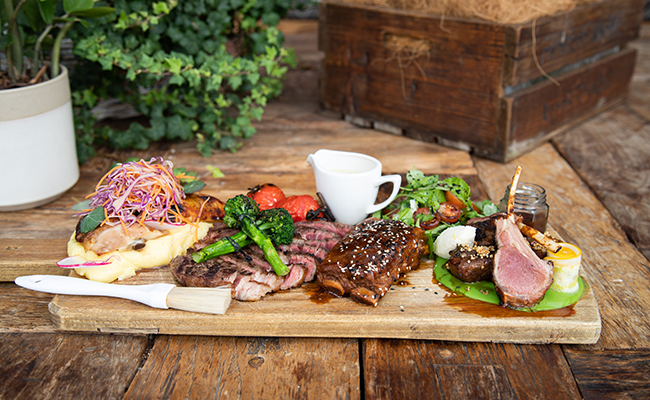 Flame Finished Meat Board, from $50 per person | Headquarters | 115 Customs St
Head down to Headquarters on the viaduct and share an epic meat board with friends. With servings of beef, lamb, ribs and chook, enjoy a fuel-fired, smoke and flame flavoured experience in this vibrant, bustling setting perfect for a catch up with mates.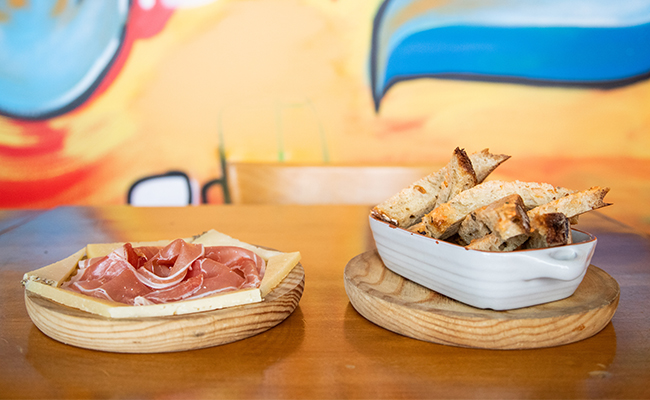 Spanish Iberico Ham & Manchego Cheese platter, $15 | Madriz | Snickel Lane
Stop by authentic Spanish Tapas bar, Madriz on Snickel Lane and order their Iberico Ham & Manchego Cheese Platter. This cheese mix platter comes with tasty Iberico dry-cured ham and fresh bread - great for nibbling over drinks with friends.
Last updated:
13 October 2020