There is nothing quite like a humble sandwich to fill you up at lunch. When the combination of bread, a tasty filling and some flavoursome condiments is done right, it can leaving you dreaming about it weeks later. So to make sure your taste buds are satisfied and you're refuelled for the rest of the day, we have curated our list of the best places in the city centre for a sandwich stop. Whether this be a 'grab and go' option or to enjoy a longer lunch.
Crispy Pork Banh Mi - $10 | Hello Mister, 5b Hardinge St
One of our favourite takes on the tradition Vietnamese sandwich is from Hello Mister, its put complete with layers of crispy pork, a rich lather of pâté, and scattered pickled vegetables all squeezed into a baguette. Both your taste buds and energy levels will be satisfied after devouring one of these.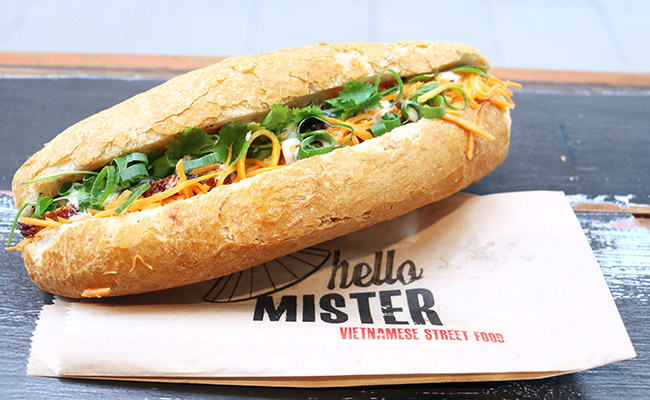 Steak Sandwich - $25 | Major Sprout, 21 Graham St
Major Sprout's Korean-fusion steak sandwich is a must try. Made of succulent skirt steak, crispy onion tempura, garlic sourdough crumb, horseradish and parmesan, and is served with a side of fries. The light space, and presentation of the plating is beautiful, making it a gram worthy lunch.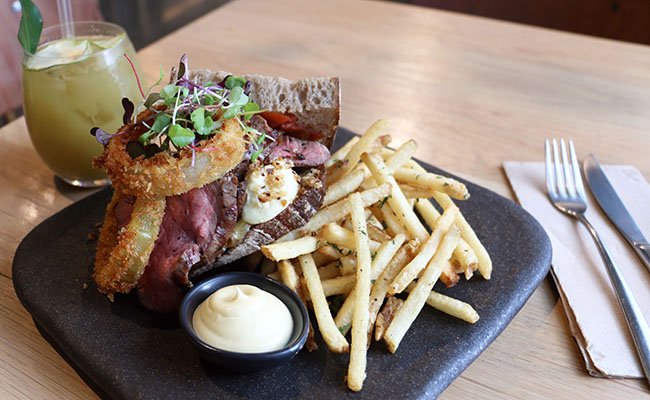 Oscar - $11.90 | Baguette & Co, 188 Quay St
Specialising in all things bread, it's not wonder Baguette & Co have some of the best sandwiches in town. Their 'Oscar' is one of our top picks - a delightful taste sensation that combines the flavours of fresh prosciutto, blue cheese and figs.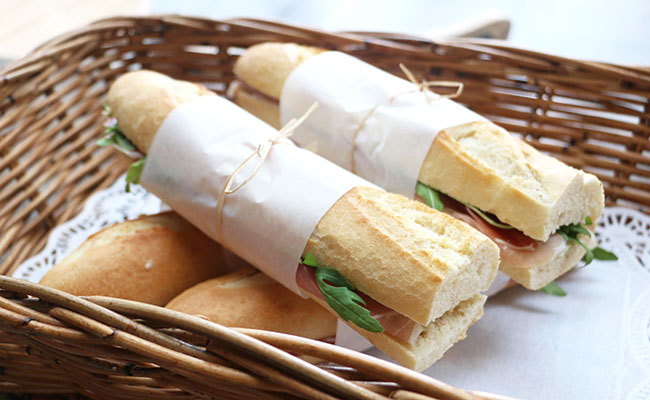 Crumbed Chicken Sandwich - $20 | The Botanist, City Works Depot
The Botanist is both an eatery and a florist, making it a great place to escape to on your lunchtime break. Enjoy some quiet time amongst the foliage as you delve into their crumbed chicken sandwich complete with halloumi, peppers, cos lettuce, and a spread of sriracha mayo.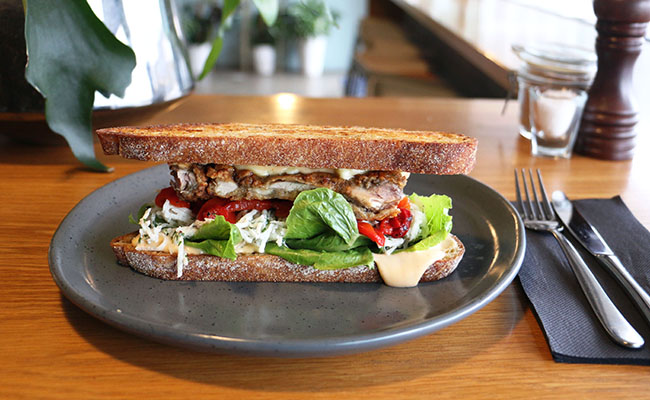 Poached Chicken Sandwich - $11 | Chuffed, 43 High St
Chuffed is one of High Street's hidden gems that do an epic Poached Chicken sandwich. The creamy chicken, tomato and smoked feta go together beautifully on their delicious sourdough bread and will leave you feeling just the right amount of full. Grab it to go, or enjoy it in their quirky outdoor area.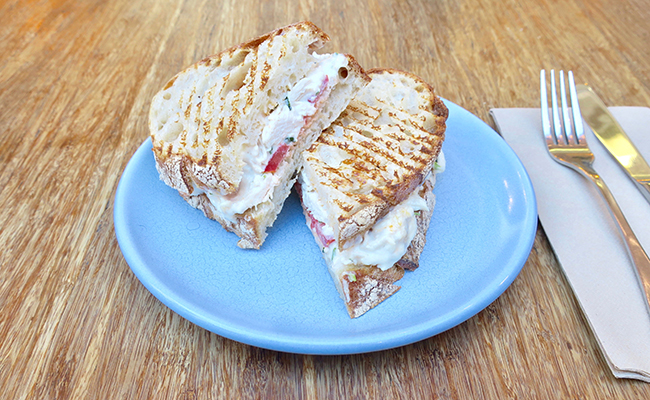 Chicken Salad Sandwich - $16 | Federal Delicatessen, 86 Federal St
Whilst sipping on your bottomless coffee at Federal Delicatessen, grab yourself one of their famous chicken salad sandwiches – It's the perfect ratio of crunchy chicken skin, shredded iceberg lettuce to bread, and on the side is the most delicious dipping gravy to add even more flavour.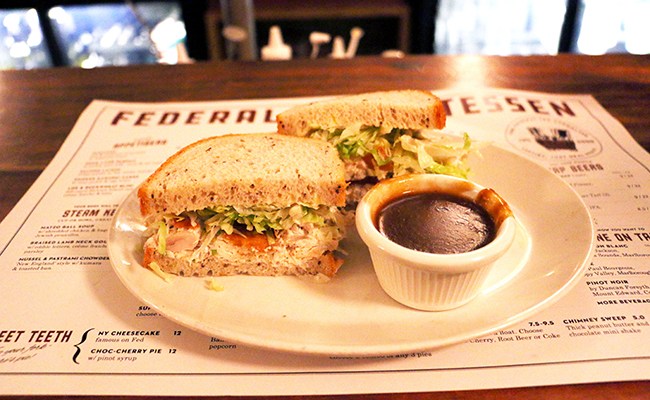 Buttermilk Chicken Sandwich - $8.50 | The Store, 5b Galway St
The neighbourhood side of The Store sells delicious gourmet takeaway food, making it the perfect to place to grab some lunch before heading across the road to Takutai Square to enjoy the sunshine. One of our favourite options is their modern take on a rustic old school sandwich, the buttermilk chicken sandwich. It's the perfect balance of crunch, flavour and bread.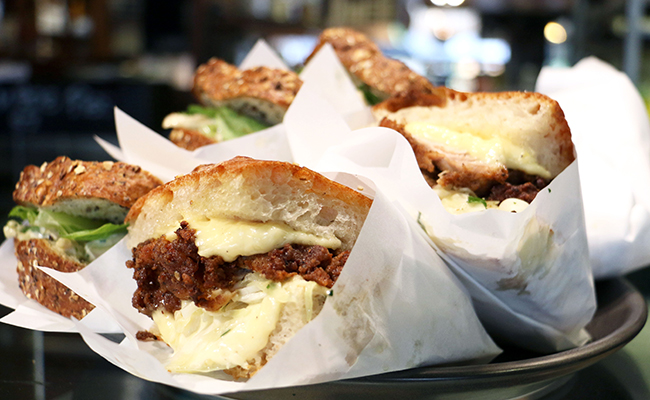 Bird Face - $14.50 | Greedy Guts, 44 Wellesley Street
Greedy Guts offer many different sandwich options, but we recommend 'Bird Face'. It's made up of roast jerk chicken, chipotle mayo, apple chutney, mozzarella, and slaw - such a delicious combination, we're sure you will love it.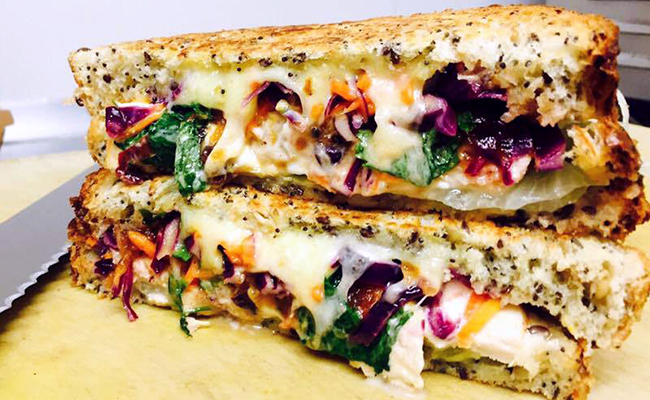 Tempura Fish Bao Bun - $10 | The Kimchi Project, 18-20 Lorne Street
Bao buns are a great lunchtime option if you are looking for something to fill you up that's not overly heavy. The Kimchi Project's Tempura Fish Boa Bun is a lovely choice; the crunchiness of the fish beautifully compliments the soft bao bun. This place has a natural, comfortable environment, letting you escape from the busy city.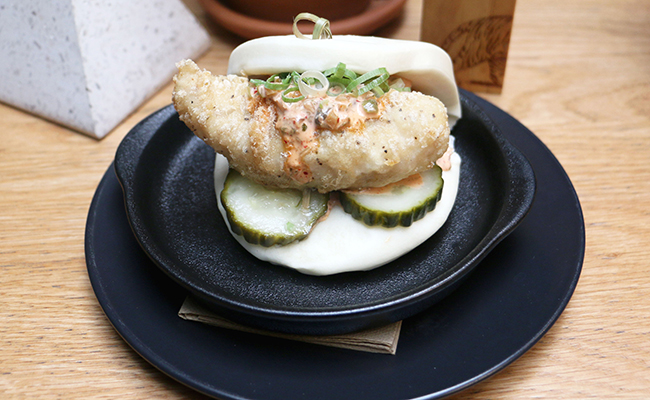 Various Sandwiches - Prices vary | Swansons, corner Mills Lane & Swanson Street
So we might be breaking the rules of our own list here, but we couldn't pick just one option from Swansons, tucked away off Queen Street, this deli is one of the central city's hidden gems and has been providing many office workers in the area with plenty of sandwich options come lunch time. From a classic egg sandwich to build your own options from the well stocked cabinet, there is so much to choose from here.
Last updated:
13 August 2019