Elemental Feast, as part of Auckland's newest winter festival, Elemental AKL, will showcase an unforgettable gastronomic experience of Auckland's world-class food scene with fine dining restaurants, cafes, food trucks, bars and pubs from across the region creating a unique themed dish inspired by one of the four elements. Each dish will reflect Auckland's unique cultural story using local ingredients. Elemental Feast will take place as part of the Elemental AKL from 1-31 July throughout the Auckland region. Here are the incredible offerings from the city centre restaurants taking part.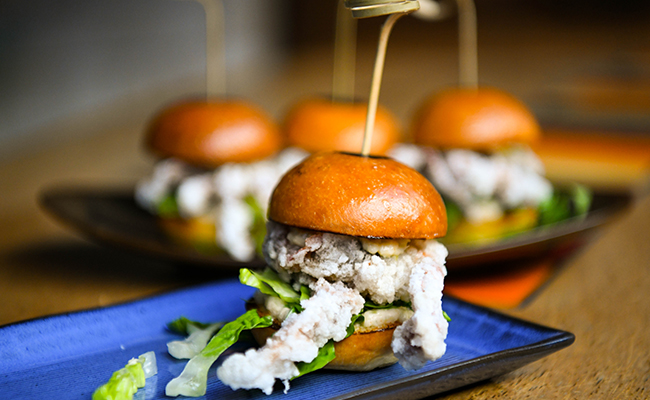 Take your taste buds on a journey through Spain at Bellota, an authentic tapas bar with a menu designed by Peter Gordon and an exclusively Spanish wine list. The Sea is an integral part of both the Spanish and New Zealand lifestyles, with inhabitants growing up with flavours from the ocean. These two cultures inspired Bellota's 'Soft-Shell Crab Sliders' dish created with home-made brioche buns and aioli.
All four elements inspire The Sugar Club's 'Native Cocktails' menu, featuring a variety of New Zealand-inspired beverages. The cocktail menu includes Banks Bay by Pete (green, fleshy, refreshing)  and Terror Gin - Harakeke cordial, lemon, apricot. (R18 for the service of alcohol) Peter Gordon continues his worldwide culinary success with The Sugar Club, located at the top of the Sky Tower.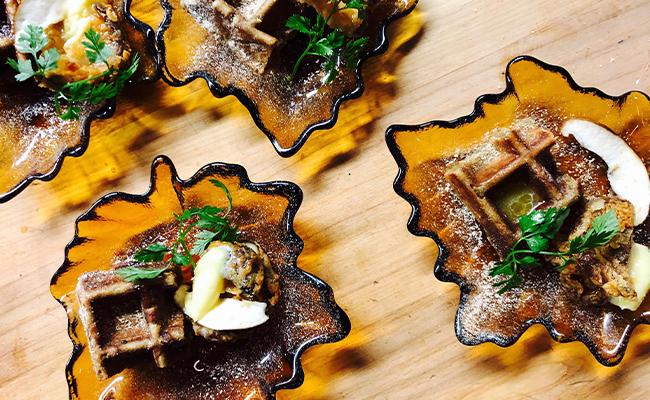 The earth element informs the flavours, colours and scent of Culprit's 'Fermented Mushroom Waffle' and 'Southern Fried West Auckland Shiitake' with bone marrow butter. Culprit is proudly owned and operated by chefs Jordan MacDonald and Kyle Street. This eatery is a haven for the secondary and unloved cuts. Inspired by local bounty and travels, the food philosophy is to work in collaboration with local NZ producers, suppliers and farmers.
Huami was literally built around a bespoke 1.8 tonne wood-fired duck oven. Their 'Fruit Wood-Roasted Peking Duck' dish is a whole crispy duck skin roll, served with a pancake and condiments. Huami offers traditional Chinese cuisine with a contemporary twist. The Huami Bar offers an exclusive range of Armagnac, cognac and whisky as well as a specially developed cocktail list and the largest range of Mao-tai (Baiju) in New Zealand
Celebrating the truffle for its unique flavour properties, The Grill has created a special 'Truffle' menu, using this rare jewel of the earth to enhance a unique selection of their signature dishes. From tender pasture-fed meat to succulent sustainable seafood, there's a distinct Kiwi accent to the menu at The Grill by Sean Connolly. Most ingredients used are sourced locally from specially selected New Zealand suppliers. The Grill dishes are kept simple and authentic – which helps keep the conversation flowing too!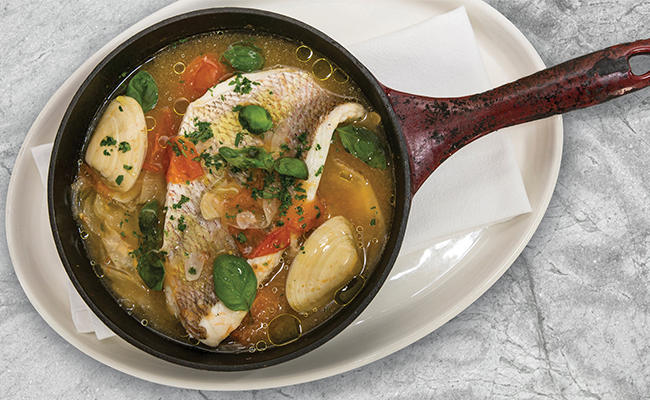 Italians have a passion and a love of good food. Gusto champion the best in fresh, locally sourced ingredients. Their 'Snapper Acqua Pazza' dish showcases the finest from the sea, brought together with a fresh Italian twist. Hauraki gulf-caught snapper acqua pazza is served with tomato, fennel and tua tua.Gusto at the Grand (pronounced guh-stoh) is a rustic Italian restaurant showcasing simple food, classic flavours and fresh seasonal ingredients.  
The element of water inspires Besos Latinos' Waka-shaped crispy corn tortilla, representing the cultural fusion of Māori and Mexican cultures. This tasty dish is served with the freshest guacamole using organic avocados. One-of-a-kind restaurant, Besos Latinos offers traditional dishes from Argentina, Cuba, Colombia, Mexico, Peru and Venezuela, along with a fine selection of Latin American cocktails, wines and beers. The staff all hail from Latin America and are sure to make your night perfect as they guide you through the incredible menu.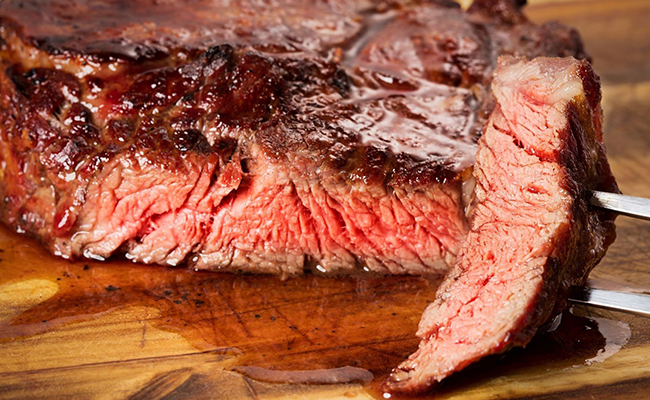 Fire, red hot coals and dancing flames inspire Big Little Grill's 'Fiery Rib Eye' dish made up of New Zealand's best cuts of rib-eye, cooked to your liking, then served with a side of salad and fries. Big Little Grill was founded by a group of fishing mates who share the love of food and cooking. Only the very best of New Zealand meats are used at Big Little Grill.
Inspired by the earth element, Beast & Butterflies' special dish is 'Roasted Butternut Agnolotti', plated up with feta, pickled courgette, panko, sesame, nori beurre noisette, and crispy sage straight from the herb garden. Beast & Butterflies is a casual all-day dining hotspot, specialising in an exotic menu of flavours from the Pacific Rim and Asian street food. This inner-city eatery takes pride in showcasing the region's best local produce and freshest seafood.
Giapo's decedent 'Tu Kohatu - Stacking Stones', draws inspiration from a traditional Maori game, in which smooth stones are balanced on top of each other to form a tower. Their design team have invented a deliciously edible take on Tu Kohatu. This playful treat is made up of 10  smooth, chocolate-coated, ice cream-filled stones of varying sizes. At the heart of Giapo is the idea that ingenuity and imagination can be applied to ice cream. Giapo's team is finding new ways to innovate through all sorts of disciplines, including design, science and technology.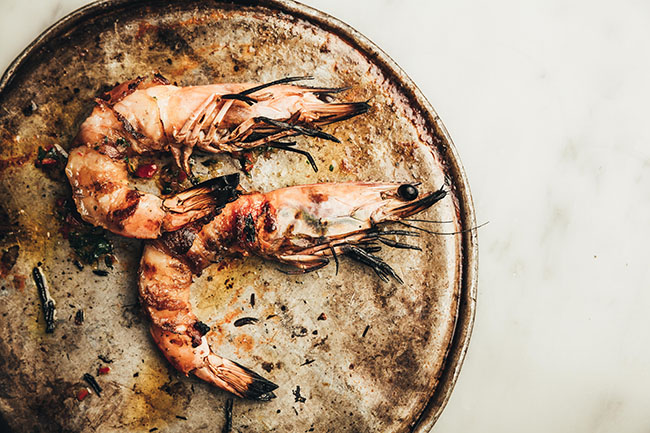 Drawing inspiration from the smoky flavours of a charcoal grill, Baduzzi's special dish is a wood-fired, wild king prawn with pancetta and gremolata piccante. Baduzzi is an Italian-American restaurant serving up family-favourite recipes, from authentic daily pasta dishes to fresh seafood off the grill.
Dans Le Noir at Rydges Auckland 
The Māori creation story begins with a description of darkness out of which Ranginui, the sky father, and Papatūānuku, the earth mother, emerge. Earth inspires Dans Le Noir's 'Black Garlic Panna Cotta' dish, which is a dessert made with locally-supplied root vegetables and accompanied by liquorice gel, molasses foam, beetroot caviar and crispy carrot. Located on Federal Street in the CBD, Rydges Auckland's Dans Le Noir – (which translates to Dining in the Dark) is more than a restaurant – it's a true sensory social and human experience set to re-educate palates and minds. In a restaurant devoid of light, your eyes cannot deceive you, therefore all preconceptions are gone and the flavours presented are truly experienced.
La Petite Fourchette and L'Assiette | G02/85 Daldy Street and 8 Britomart Place 
The vegan brownie dessert from these two French eateires is made with chocolate crumble, hazelnuts and crunchy homemade praline. By respect and authenticity, the dish is completely vegan. It is called 'Tane Mahuta', referencing the earth element. Inspired by the authentic Boulangerie or Patisserie found on any Parisian street corner.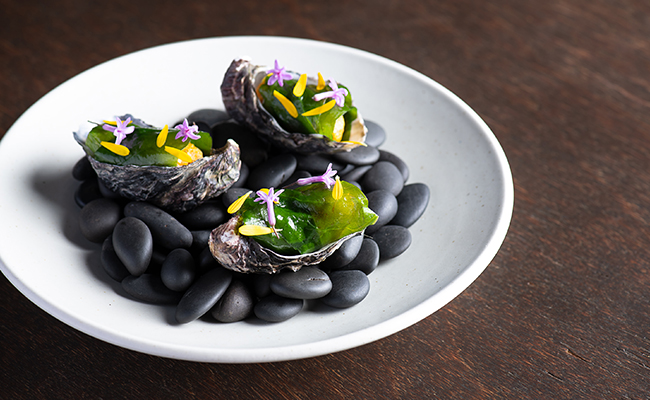 Cassia's offering is a Te Matuku oyster pakora with sorrel and marigold foraged from local gardens. The Te Matuka oysters from Waiheke Island represent the taste of the ocean. Cassia is Fort Lane's modern Indian restaurant by acclaimed chef Sid Sahrawat.  Classic spice and flavour combinations feature, reworked with contemporary and local New Zealand ingredients as Sid marries his creative culinary skills with the traditional dishes of his childhood. Cassia was the first Auckland restaurant to offer modern Indian dining.
Beets and other roots are the star of Cooke's Restaurant's special dishes include, 'Roast Beet Salad with Goats Cheese and Duck Croquette', followed by 'Braised Beef with Root and Cumin Verde and Salsa Verde' or 'Grilled Cauliflower' with pumpkin seed, pickled date, and cumin parsnip. Dessert is the 'Rose and Strawberry Jam Pavlova'. Earth has inspired these special dishes, featuring in-season and locally grown produce. 
DeBretts draw inspiration from water for their 'Hauraki Gulf Day Boat Fish' served with butter bean puree, spinach, seasonal greens, semi-dried tomatoes, almonds, and parsnip crisp. You don't get fresher than 'Day Boat Fish', and this, the main protein of the day is the hero of the dish. Like a warm gathering place, you will find DeBretts Kitchen nestled in the heart of their hotel on O'Connell Street, central Auckland. Experience contemporary New Zealand cuisine featuring the best local produce prepared and cooked with care.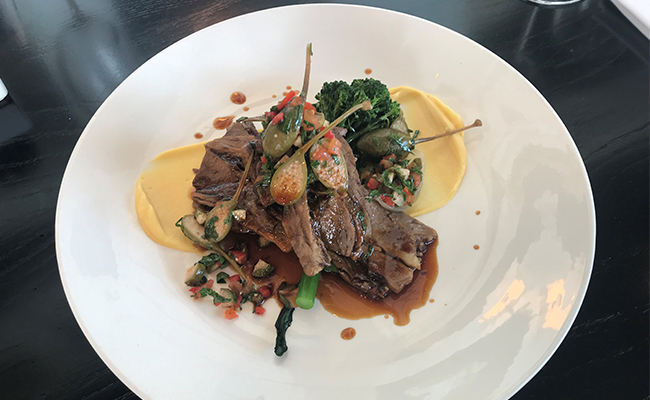 Air inspires Dirty Laundry's dreamy 'Shaved brisket, Smokey BBQ jus, bone marrow, kumara & honeycomb puree & caper berry salsa' dish. Dirty Laundry has identified a niche in the local dining echelon, a fancy-but-not-too-fancy eatery that the surrounding corporate workers, and passerbyers alike can enjoy. The modern yet relaxed interior makes this the perfect dining destination for both a relaxed dinner, or a business lunch, to impress clients. The menu lends itself to both, progressing from small to large plates with the addition of nibbles and sides. Wash down some crispy chicken with a beverage off the extensive beer and wine list for the perfect after work experience.
Prominent in New Zealand's warmer coastal waters,  Snapper is one of the most prized products of the sea. Its white-to-pinkish flesh has a sweet, mild flavour.  Water and the sea inspires Vue's 'Steamed Red Snapper dish which is served with Red Snapper, Squid, Kombu Broth, Crispy Nori, Charred Capsicum and Miso Custard.' Nestled on the top floor of the new Grand Mercure Auckland, Vue is a dining oasis within the vibrant metropolis of Auckland's CBD.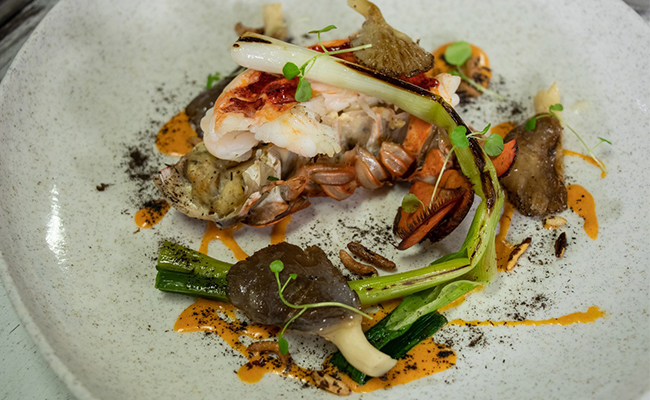 O'Connell St Bistro's 'Whanau Kai' is named after Tangaroa's (the God of the Sea's son) offering to Papatuanuku (Earth Mother.)  It consists of one of the best bounties from the sea - crayfish tail.  This clay-baked delicacy is served with tarragon and thyme, charred baby leeks, sautéed oyster mushrooms, mushroom custard, charred leek powder, smoked paprika and butter sauce. 
White + Wong's 'Hauraki Gulf Smoked Snapper' celebrates the element of water. The coconut sambal (chilli sauce), coriander and kaffir lime bring bold tastes of Asia to this dish. White + Wong's bring big, fresh Asian flavours to the Viaduct. If it's tasty, they're steaming it, frying it and serving it up. All their meals are fresh and fast.
Enjoy the 'Ebisu Egg' inspired by the air element, comprised of white chocolate, orange oil, yuzu popping candy, dark chocolate chili tiramisu. Ebisu is known for its inventive modern Japanese dishes. Along with its unique ambience, it has become one of Auckland's most acclaimed restaurants. An indoor terrace permits natural light to permeate, creating an intimate space for group dining or events.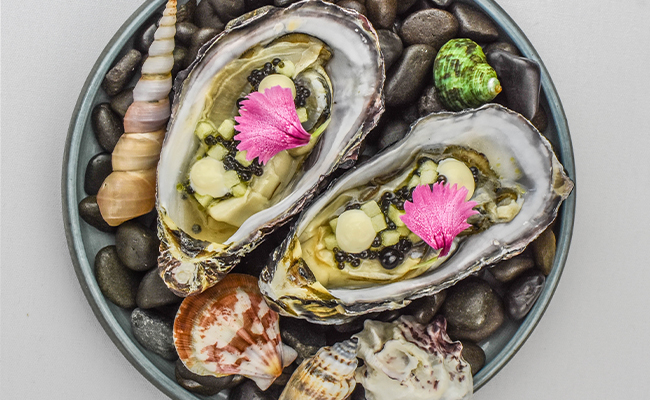 The Grove celebrates all four elements of nature in their tasting menu, representing New Zealand's beautiful landscapes, the ocean and Māori heritage. Water is celebrated in the snacks, earth in the starter, fire in the main course, and air in the dessert. Gluten free and dairy free options are available. Unfortunately vegetarian or vegan options are not. Centrally situated on St Patrick's Square, The Grove serves modern New Zealand food with a French twist, offering frequently changing degustation dining. This award-winning restaurant is on a journey of discovery to encapsulate and define New Zealand food. Keenly focused on the seasonality and small New Zealand suppliers, they treat their ingredients with respect and extract deep flavours in their cooking.
Enjoy the 'Taste of the Ocean', a water-inspired selection of today's market catch and local shellfish, and the fabulous views over Takutai Square and the city lights. Ostro is a modern New Zealand brasserie with sweeping views of the Waitemata Harbour and Auckland's busy port. Ostro has Josh Emmett at the culinary helm.
Inspired by the sea, Pilkington's dish is made up of a locally-caught fish and a side of chips served with a Macs Pacific Pale Ale. A Kiwi favourite. Pilkington's is an award-winning restaurant to eat, drink and enjoy, surrounded by flora and fauna. From the carved wooden bar to the tropical upholstery, ornate red ceiling and hand-blown glass light fittings, Pilkington's is an oasis in the middle of Auckland's inner city. A relaxed bistro for all-day dining with seasonal menus serving breakfast, lunch and dinner, they also have an extensive local and international wine and beer list, and a constantly changing cocktail menu.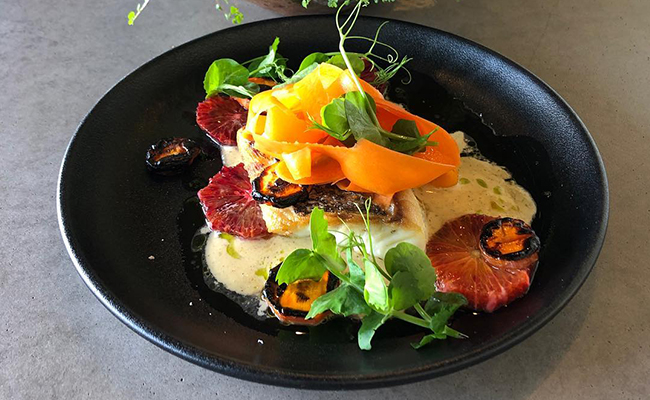 The element of water and the sea, inspires Williams Eatery's Market Fish Dish. The New Zealand line-caught Market Fish, comes fresh from the sea surrounding Auckland city and is served with beetroot puree, pickled cucumber and charred spring onion. Fish species dependent on what is caught that day. Williams is an all-day eatery in the heart of Wynyard Quarter, Auckland. Their menus are designed to showcase the high-quality, organic and free-range produce from local suppliers. Natural wine, craft beer and specialty coffee is also on offer.
The element of earth is celebrated in The Queen's Head's 'Braised Te Mana Lamb Shoulder' dish, which is served with orange kumara fondant, eggplant caponata, chard leaves, gremolata and a smoked paprika almond crumb. The Te Mana lamb is pure New Zealand organic and hormone-free. This delicious dish is paired perfectly with a glass of Madam Sass Central Otago Pinot Noir. The Queen's Head Bar and Eatery is a gastro pub that celebrates its origins as one of the very first pubs in Auckland. Located on Mayoral Drive at Four Points by Sheraton, they have a farm to table all-day dining menu with organic and locally sourced ingredients. Enjoy an ever-changing craft beer menu, courtesy of the Four Points Signature Best Brews programme which will keep even the most discerning beer lover happy.
Inspired by fire, gather with friends and family to enjoy the wok-fried chili squid, house XO sauce and bok choy. With incredible views over the Waitemata Harbour, Auckland's most coveted rooftop, SEVEN, offers sun and shade, delicious cocktails. Home to a boisterous Asian bar and eatery with dishes served direct from the rooftop galley.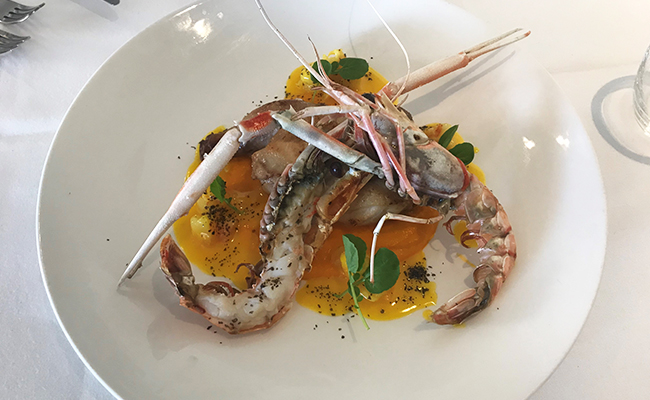 Earth and water elements inspire Harbourside's roasted poussin and golden kumara, with poached scampi, korengo and watercress served with a beurre noisette and butter sauce. Harbourside Ocean Bar and Grill is a well-loved institution in Auckland's restaurant scene. New Zealand seafood reigns on the menu alongside premium beef, lamb, venison, duck and vegetarian dishes. Located on Level One of Auckland's Ferry Building, Harbourside boasts stunning views and an all-weather covered deck.
Inspired by the earth element, Hectors Restaurant are offering a two-course set menu and a choice of a house-wine, beer, or soft drink. Hectors Restaurant caters for all manner of dietary requirements, with particular attention of the vegetarian and vegan inclined. They have recently introduced an initiative to promote healthy dining for their customers and sustainable practices for the planet. The majority of their produce is sourced within a 50km radius, reducing their carbon footprint and supporting local farmers and suppliers. Hectors Restaurant is the first New Zealand restaurant to achieve Vegan Certification, a scheme initiated by the New Zealand Vegetarian Society.
Andy's Seafood Boil Up' is a kiwi take on the classic American favourite. Featuring blue swimmer crab, shrimp, surf clams, NZ green lipped mussels, and old bay seasoned shellfish broth, this dish is served with red bliss potatoes and seasoned vegetables.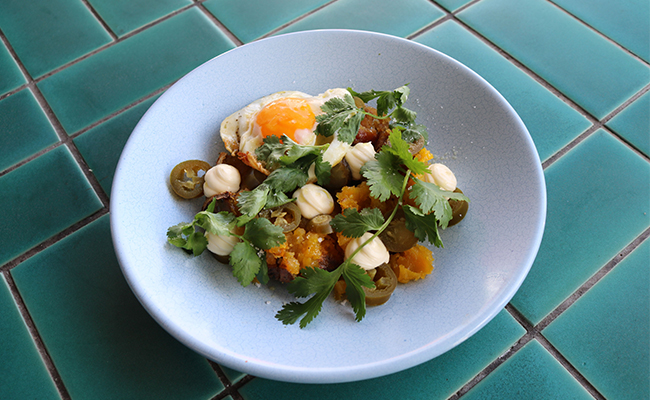 The Culpeper's 'Ember-roasted kumara', is slow cooked over night on the remaining heat from spent charcoal, served with cultured cream, pickled jalapeno and a fried egg. The Culpeper, an eatery and bar, is all about seafood and BBQ from all over the globe, with a fine selection of craft beer, cocktails and other delicious tipples to boot. It's about relaxing; hanging with a bunch of friends or the good crew from the office. It's 'grab some lunch' but with a hazy plan about what's on this afternoon; it's a cocktail or two after five and a totally easy dinner kind of thing.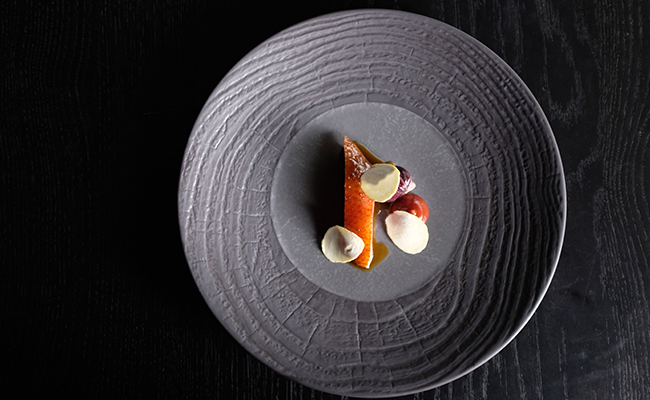 Clooney's cuisine is based on New Zealand grown ingredients and their regional diversity. With this in mind, they have four canapes, and four courses showcasing the four elements. Clooney's create dishes with New Zealand grown ingredients through techniques and influences from around the world in ways that embody progression and purpose. They entertain with fine food and personable service that imparts knowledge and storytelling.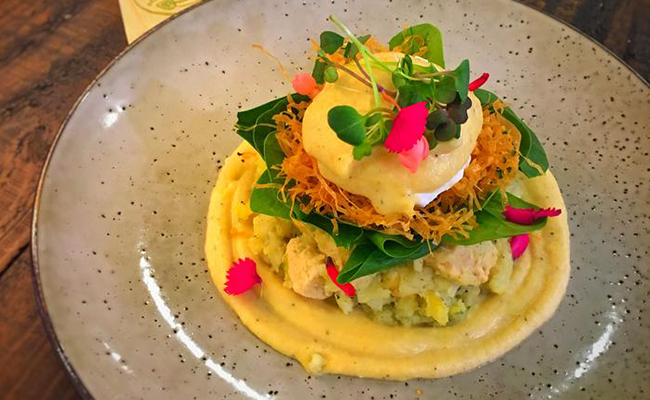 The fertile soils of New Zealand bless us with beautiful crops and produce. Green Time's 'Mashed Agria Potato Hash' is served with cauliflower purée. This vegetarian dish uses locally grown potatoes, because everything Green Time does is about embracing our connection with the earth and looking after the land for future generations.
Last updated:
24 June 2019