Sweets and treats in the city are easy to find, though when you're in need of something a little more special why not visit one of these specialty dessert makers and let their artisan touch take you on a journey filled with sugary delight.
OKO Signature Volcano, $18 | OKO Desserts, Aotea Sq, 291-297 Queen St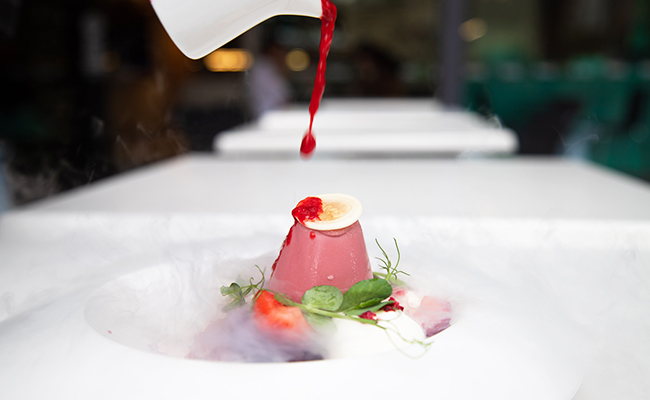 The Aotea Square dessert experts are famous for their extravagant creations and their signature Volcano dessert is the crown jewel of their collection. This delicately crafted cone shaped chocolate structure consists of a ruby chocolate shell set atop a vanilla butter cake dotted with strawberry and boysenberry mousse and drizzled with raspberry coulis. The volcano is a rich and refreshing sweet best shared between two. 
Creme Brûlée |  Miann, 57 Fort St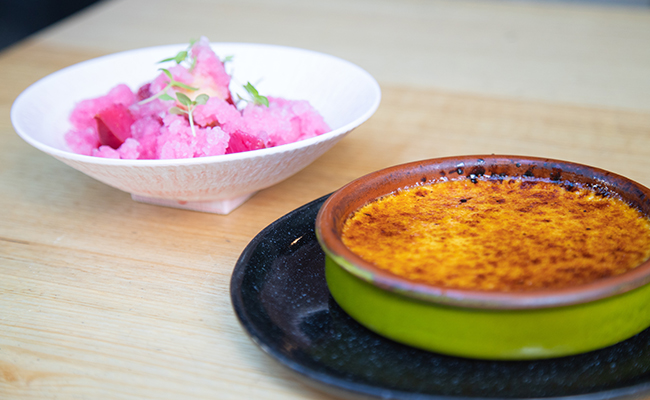 This is a classic creme brûlée made right. Miann's luxury desert menu, developed by international pastry chef Brian Campbell boasts a long list of delectable treats, though when you're in a particular mood for a crisp vanilla delight, waltz into Miann on Fort Street and prepare to be inspired by traditional French dessert making as you crack the top layer of a carefully fired creme brûlée.
'Black' Forest Dome, $12 | Culprit, Level 1, 12 Wyndham St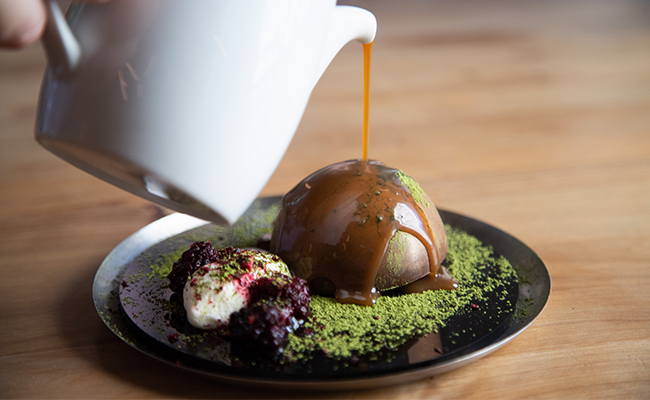 Feeling like something a little fancy? Crack into Culprit's rich dome shaped chocolate dessert to reveal a refreshing matcha cake. Drizzled with a warm miso and caramel sauce this delicate treat is the perfect  way to end a casual night of dining at Culprit.
Steamed Chocolate Buns, $12 | XuXu Dumpling bar, Cnr Galway and Commerce St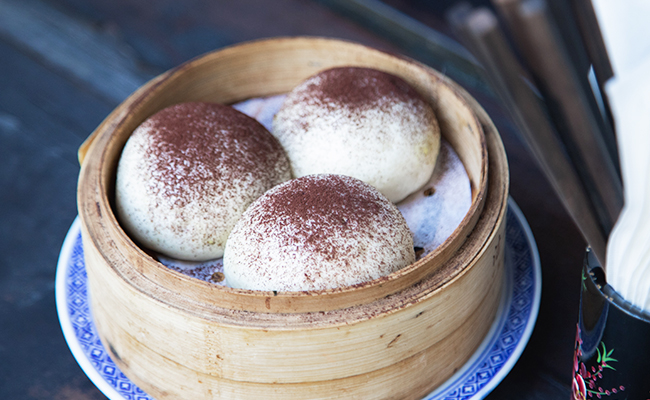 XuXu's Steamed chocolate buns are irresistible with their soft outer layer and warm chocolate liquid centre. This fresh, handmade dessert is the fantasy of all YamCha lovers that have a particular a sweet tooth, so head across from Britomart and settle in treat unique to XuXu's.
The 3 Way, $20 | Federal Delicatessen, 86 Federal Street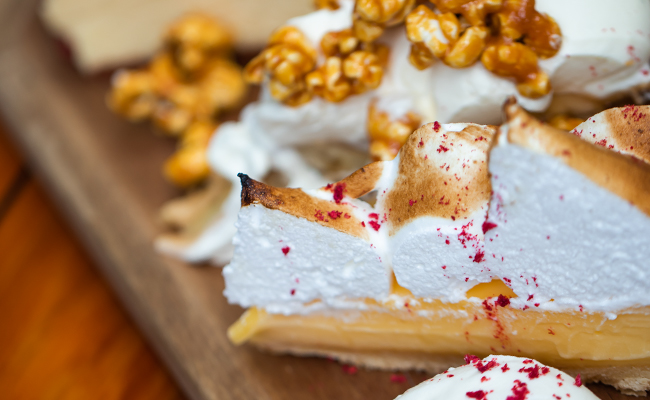 The 3 Way is the best way to experience the great selection of pies Fed Deli has to offer. Federal Delicatessen, located in the Federal street dining precinct is Al Brown's take on an old-school NYC Jewish delicatessen and it doesn't disappoint in serving up traditional, authentic dishes. With five styles the three way is a perfect option to share between two. Slices include The classic NY cheesecake, Choc-cherry pie w/ pinot syrup, Banana and toffee pie  w/ caramel popcorn, Jenny's coconut pie w/ stone fruit and yoghurt along with a family recipe meringue pie.
Vietnamese Coffee & Condensed Milk creme caramel, $13 | Cafe Hanoi, Cnr Galway and Commerce St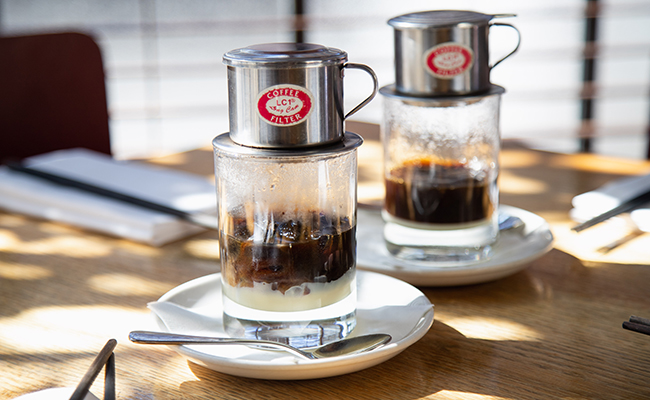 This classic Vietnamese coffee concoction is a must try for all the coffee lovers out there. This style of coffee utilises the drip method of coffee brewing to create a smoother less acidic brew than the regular espresso machine method. Mixed with ice and topped up with condensed milk this brew is refreshingly sweet.
Last updated:
21 October 2020