Need a tasty pick-me-up to get you through the afternoon? We're here to help, with the top spots for lunch in Elliott Stables and along Elliott Street. Whether you want to grab something on the fly, or are after a more leisurely lunching experience, there's something for everyone in this happening hub.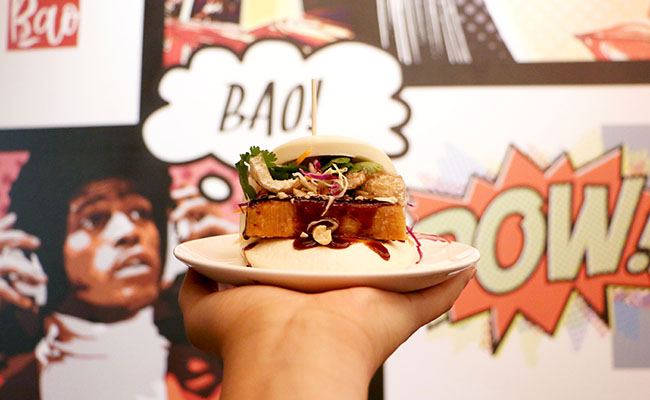 With a $13 lunch deal for a bao and chunky chips, Bao Baby Bao will be your new bae. The sauces are spot on, you don't even have to choose between quality and quantity. Head here if you're someone who loves good food and funky retro vibes (we certainly hope you are).
Besos Latinos, Elliott Stables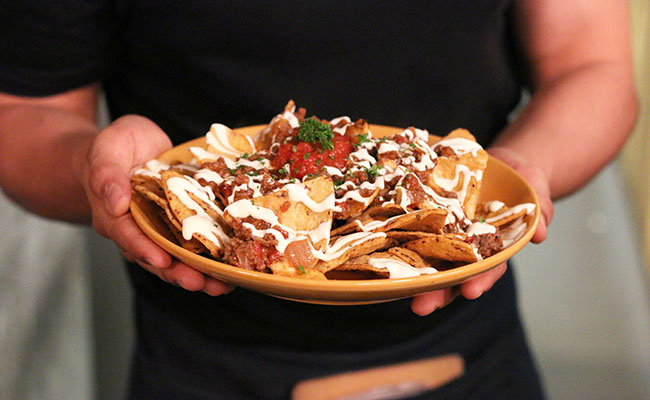 With traditional dishes hailing from Latin America, the expert staff are here to help you navigate the adventurous menu. The Pork Belly Tacos (two for $14) are a must-try, with tantalising freshness and flavours.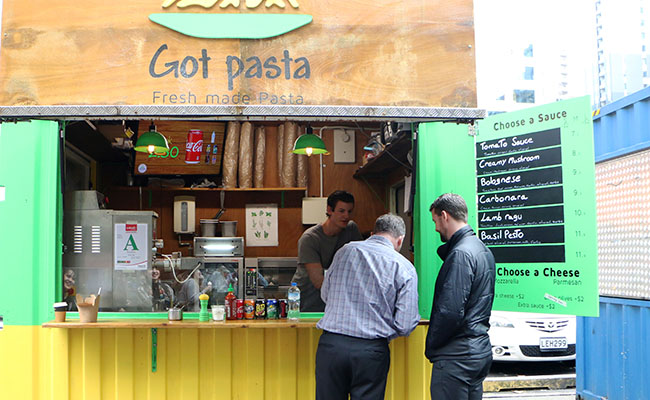 Got Pasta is the answer to our prayers for affordable pasta on the go. For $10 a bowl, choose your favourite type of freshly made pasta, with either pesto, bolognese or carbonara sauce. Top it off with a generous amount of freshly grated parmesan imported from Italy.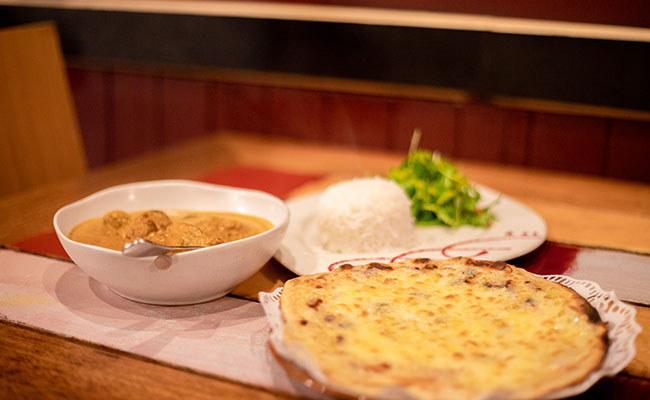 With food hailing from South India, a must try is the $10 Pothi, a traditional lunch platter from the region. With a welcoming offer to adjust spice levels to your taste, as well as plenty of vegetarian and gluten free options, you'll be spoilt for choice. Watch out we don't catch you licking the plate.
Samurai Sushi, Elliott Stables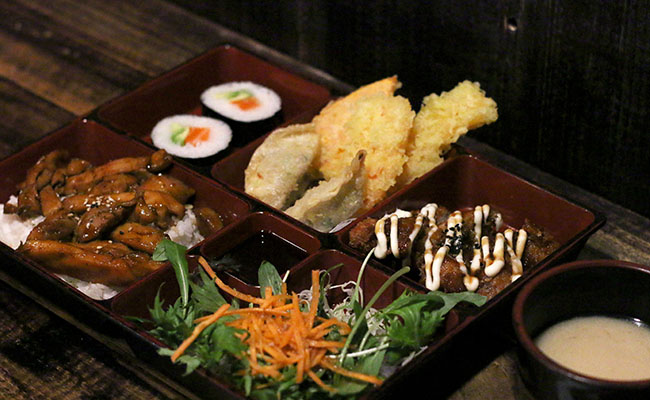 An abundance of Japanese fare is waiting for you at Samurai Sushi, with donburi, tempura, udon bowls, miso and sushi, of course. If you're after something nice and filling (at $15 for a large plate, it's hard to pass up), try the Katsu Chicken Donburi.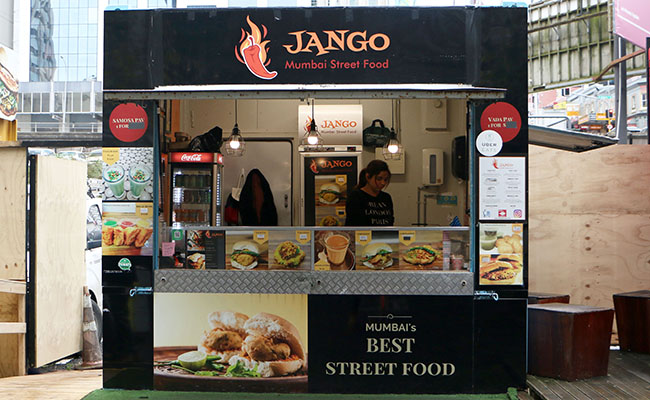 How many different ways can you eat a potato? The limit does not exist, according to Jango Mumbai. Try the Vada Chat (potato patty with spices and chutneys), a steal at two for $9. Sip on a masala chai to warm you up while you wait.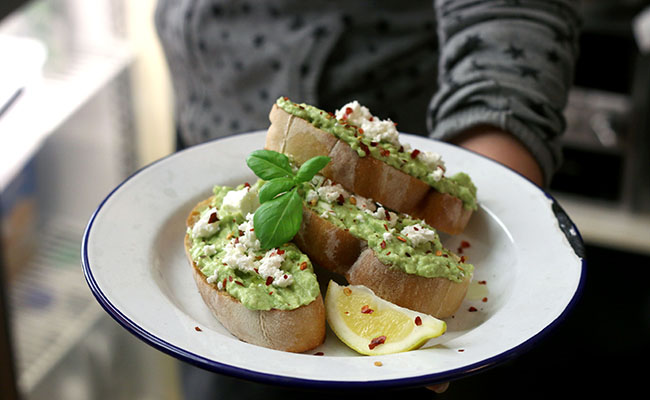 Retreat from the hustle and bustle in this rustic cafe. Head over on Tuesday, when you can nab a $10 lunch deal, with coffee and either a ham and brie croissant, or a basil mayo and chicken salad. Perfect to kickstart your afternoon.
Bonz Cajun Kitchen, Elliott Stables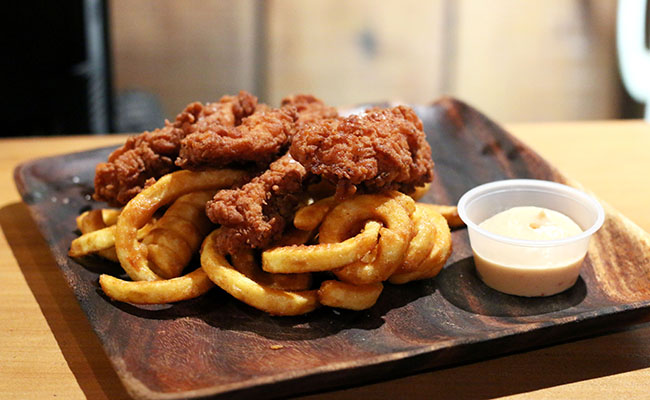 Slide into Bonz Cajun Kitchen for some sliders, and some unpretentious soul food from the Land of Jazz. Verdict's out that they have the best fried chicken in the CBD, at only $12 for a plate. Finish off your meal with some homemade lemonade.
Last updated:
25 June 2019