The Flick Electric Co. 2017 NZ International Comedy Festival is set to arrive in the heart of the city from Thursday 27 April to Sunday 21 May 2017 with some astounding comedy from both hilarious local performers and amazing international acts. To help you make the most out of this year's lineup we've selected a diverse group of shows that you can check out below during the course of the festival.
Romesh Ranganathan
Friday 28 April 2017
Hit Brit comic Romesh Ranganathan is heading to NZ for the first time ever with his hilarious live show Irrational where he examines the issues close to his heart and explains why everybody else is wrong about them. With one show only this event is not to be missed.
Ed Byrne - Outside Lookin' In
Tuesday 2 - Saturday 6 May 2017
Stand up legend Ed Byrne is once again returning to NZ's shores with a special love letter of a show for his many Kiwi fans at the SKYCITY Theatre.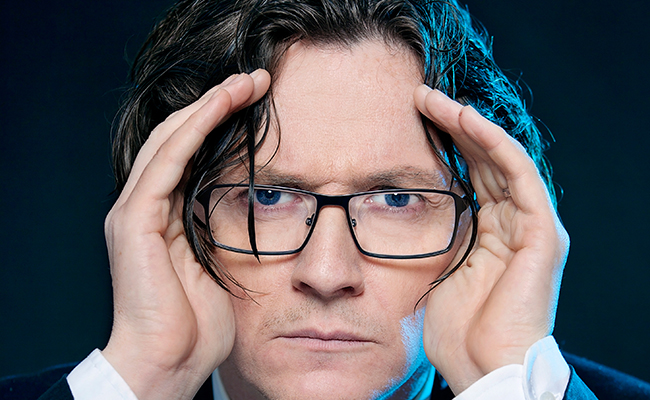 Ben Hurley
Tuesday 16 - Saturday 20 May 2017
If you're wanting something totally raunchy then Ben Hurley's comedic hurricane of jokes and rants is definitely right up your alley. Get ready for a night that's pure punk rock musical comedy and that will feature some far out jokes and his two-piece band.
Jono and Ben – Live Recording
Wednesday 17 May 2017
Prepare for a wild night of pranks, jokes and celebrities as Three's Jono and Ben record a special LIVE episode of their hit TV show.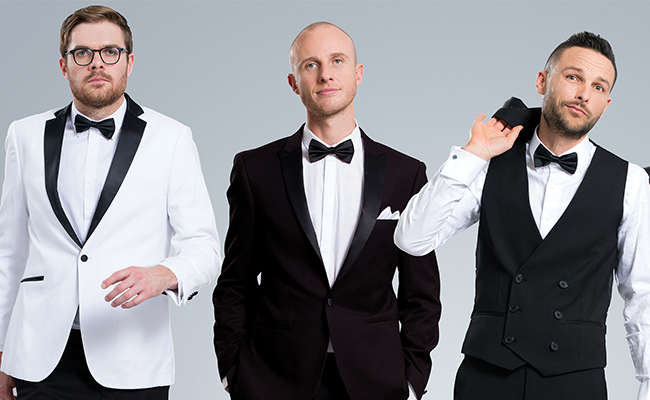 Urzila Carlson
Friday 12 - Saturday 13 May 2017
She's NZ's reigning Queen of Laughter and Urzila Carlson is ready to bring plenty of funny with her new show Studies Have Shown which will have you cackling with laughter at the SKYCITY Theatre on Friday 12 and Saturday 13 May. 
Dusty Rich
Wednesday 10 - Saturday 13 May 2017 
Catch unconventional South African comedian Dusty Rich at Q Theatre and be a part of his wildly unpredictable improvisational set.
Nazeem Hussain - Public Frenemy
​Tuesday 2 - Saturday 6 May 2017 
This in-demand Australia television and radio personality is landing in NZ for this year's comedy festival and his latest show will examine his love/hate relationship with his home country.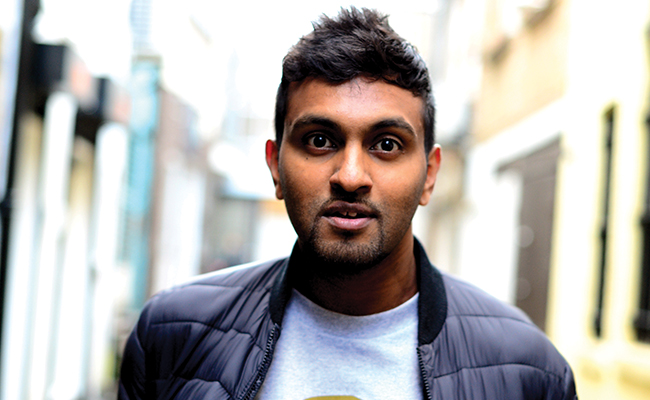 Rose Matafeo - Sassy Best Friend
​Friday 28 April - Saturday 6 May 2017
Experience the brand new show from this celebrated Kiwi comic which is inspired by her favourite film heroes and terrible taste in movies. Funny, outlandish and absolutely sassy this is one show you just can't miss.
James Nokise - Talk A Big Game
​Tuesday 9 - Saturday 13 May 
Prepare yourselves for a totally different experience with James Nokise this year. He's officially retired from political satire and is now prepared to lampoon everything related to the Kiwi obsession with professional sport.
Angella Dravid - Down The Rabbit Hole
​Tuesday 16 - Saturday 20 May 2017 
Check out the fabulous new show from this 2017 Billy T nominee which examines everything related to love and her crushing experiences with it. 
Last updated:
21 August 2020