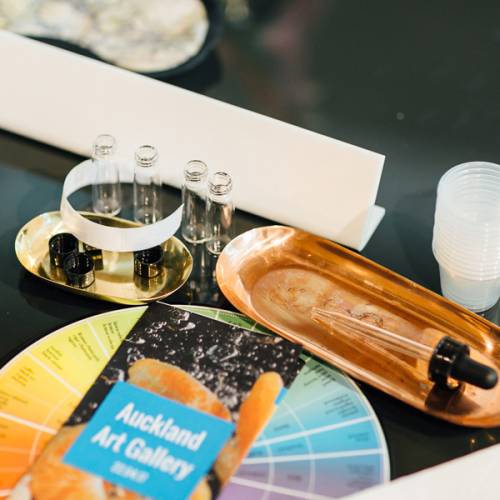 Learn how to create your own unique perfume at an exciting workshop at the Auckland Art Gallery. 
When you first smell a new scent, you link it to an event, a person, a thing or even a moment. Your brain forges a link between the smell and a memory. When you encounter the smell again, the link is already there, ready to elicit a memory or a mood.  You will also get to take your 20ml design home. 
Numbers are strictly limited. Booking and pre-payment essential. Tickets are $180 per person, and $145 for Members 
Park for $2 per hour at the Victoria St car park on evenings and weekends. Find out more.
Come into the city centre on public transport for as little as $2 each way. Find out more. 
Last updated:
21 May 2017