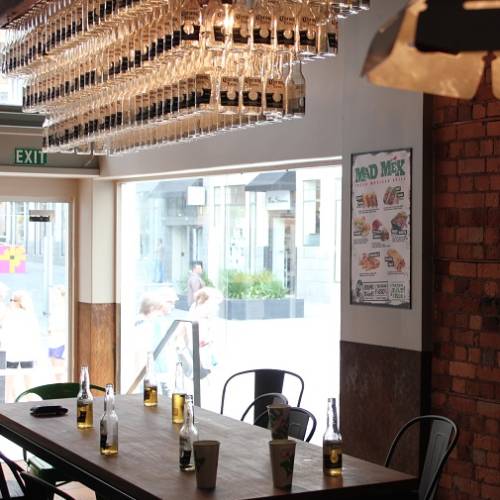 This food outlet combines the health-conscious Californian food with the flavoursome Mexican food. 
There is a focus on food with a hit while offering choice. Decide how hot you like it with the chilli scale going from mild to hot. With the option to add extra meat it is grilled before being served including chicken, beef, steak, pork, or veggie. 
The menu features traditional Mexican cooking methods and specializes in slow roasted meats, black beans and salsas made from scratch using fresh local produce. The chillies are imported from Mexico and the salsa and guacamole is made fresh daily.
If the options of soft or crispy taco don't appeal you can go for the 'naked' option with a burrito in a bowl. Or go for the cheesy nachos or quesadilla and enjoy a cold Cerveza or margarita with your meal.
$5 fixed rate on weeknights and weekends with Secure Parking at the Chancery car park. Find out more.

Come into the city centre on public transport for as little as $2 each way. Find out more.
Last updated:
24 July 2019