With head chefs hailing from Korea and the Philippines,​ this excellent eatery offers patrons a pan-Asian dining experience, with menu items to excite and delight even the most well-travelled diner.
The philosophy behind Lucky Buddha is food that brings people together, with dishes that encourage shared plates and communal, comfortable dining. 
Besides the central theme of Asian flavours, it's clear that these talented chefs have presented a thoughtful menu with each dish taking you on a journey of flavour and texture. 
The décor of Lucky Buddha is fresh and minimalist with pops of colour courtesy of eye-catching art work that puts a spotlight on the restaurants namesake – the happy-go-lucky Buddha.
Down the middle of the restaurant is a long wooden table perfect for friends and families to embrace devouring a plate together, sharing food and moments to remember long after they've left this great spot.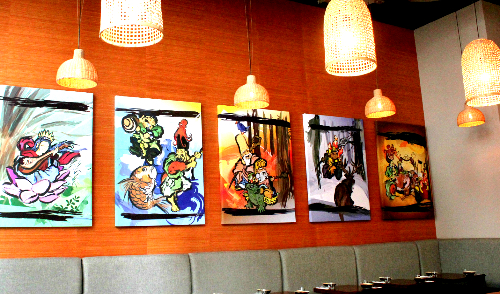 Park for $2 per hour at the Victoria St car park on evenings and weekends. Find out more.
Come into the city centre on public transport for as little as $2 each way. Find out more.
Last updated:
21 August 2020