The Culpeper exudes a relaxed, fun vibe - perfect for its alluring waterfront location.
Cane furniture, wooden shutters, palm trees and a sweeping verandah with harbour views help to give the space a breezy seaside feel.
An eclectic fusion of tastes and flavours, the menu - from Nourish Group's Executive Chef Gareth Stewart draws on influences from around the globe.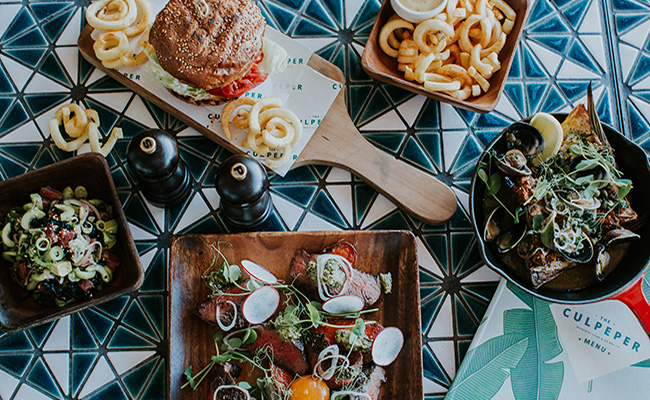 Cruise into the cooler months with The Culpeper's new seasonal menu featuring soul-warmers like fried chicken and hearty smoked ham hock and brisket broth with barley and dumplings.
Ideal for sharing with friends, The Culpeper's new Larger Plates selection will satisfy cravings including Smoked Beef Cheek with crushed celeriac, Italian cabbage and a barbecue glaze; Crispy Pork Cheek Scrumpet with 'burnt end' beans and smoked potato saffron rouille (GF), and a seasonal update to the popular Big Glory Bay Salmon dish, now served with smoked mussels, collard greens and chili. For new dishes 'hot off the coals', don't miss the delicious Whole Yellow Belly Flounder with green grapes, almonds, lemon and brown butter.
The Small Plates menu now has tasty newcomers like Culpeper Fried Chicken with scotch bonnet mayonnaise; Flash Fried Shrimp tacos with lettuce cups, rice noodles, chili and lime; Lamb Merguez Corn Dogs with hazelnut dukkah spice, date and whipped feta dressing; and Smoked Ham Hock & Brisket broth with barley, dumplings and winter greens.
For groups of two or more, The Culpeper's Sharing Board menu now includes 1kg of Green Shell Mussels with chorizo sausage, chili, white wine and potato buns (to mop up the juices), and a delicious Hawkes Bay Lamb Shoulder option with walnut 'tarator' tahini dressing, and dukkah spiced potato.
Check out the full NEW menu, here.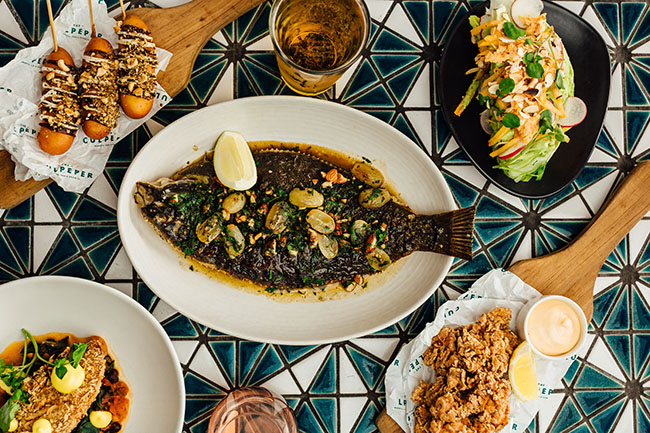 Flat fee of $6 per day on weekends at Fanshawe Street carpark. Find out more.
Come into the city centre on public transport for as little as $2 each way. Find out more. 
Last updated:
16 October 2020