This isn't your typical bakery - Scratch Bakers HQ is a mecca for hand-crafted, delicious products such as their famous baked goods and rich roasted coffee beans - both prepared daily for some of Auckland's best cafes and food stores. 

Scratch Bakers HQ on Graham Street 
This flagship space is beautifully airy, with industrial accents mixed expertly with inviting fresh flowers and rustic tables - this easy mix of decor keeps the atmosphere laid back, comfortable and always welcoming.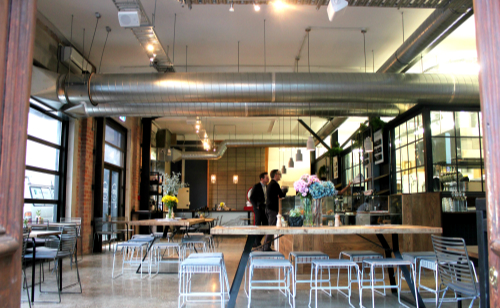 The beautifully designed interior mixes both industrial accents with softer touches. 
The full-time bakery at the heart of this cafe is constantly whirring and is a joy to peek into from the cafe's main counter. The fresh pastries, sweets and savouries constantly being refilled in Scratch's well-stocked cabinets are deliciously tempting.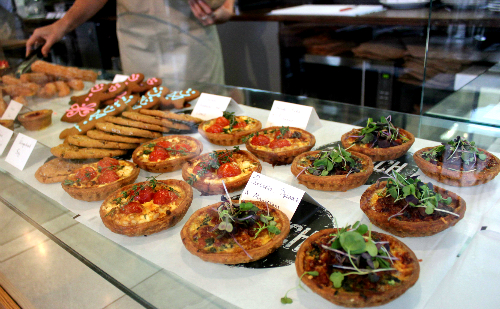 The cabinet is constantly being re-stocked with fresh savouries and treats straight from the bakery. 
For a quick coffee and treat to go the cabinets are perfect but don't forget to try the cafe's menu; the kitchen offers seasonal dishes made with mouthwatering fresh ingredients.
$6 flat parking rate on weekends at the Fanshawe St car park. Find out more.
Come into the city centre on public transport for as little as $2 each way. Find out more. 
Last updated:
21 August 2020