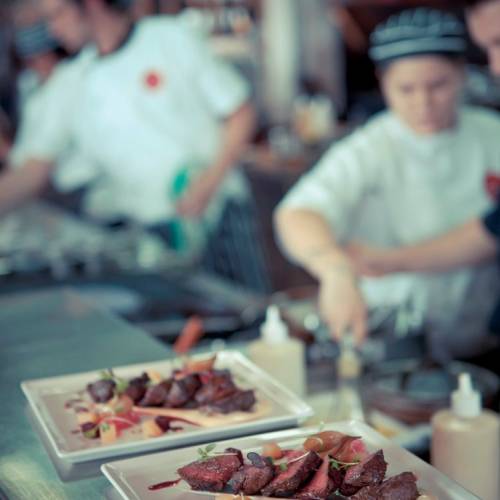 Based at Auckland's Viaduct Harbour, is New Zealand's first unique live food entertainment experience. With the country's only true "open" and "interactive" kitchen you will get up close and personal with NZ's best chefs as they create their culinary magic.
We really rate brunch at the Food Store and recommend going there especially if you get to enjoy a stroll along the water on your way. Book in and select the chef's table to get the whole experience with Mark Southon serving you personally and taking you through four courses using only the finest produce. 
At The Foodstore you will experience creative menus using fresh, natural and organic New Zealand produce from local farmers with a focus on sustainability and the humane treatment of animals, genuine hospitality and whether you just pop in for a drink, a casual bite or a leisurely dinner the experience will always be memorable and more than anything, entertaining!
Last updated:
24 June 2019