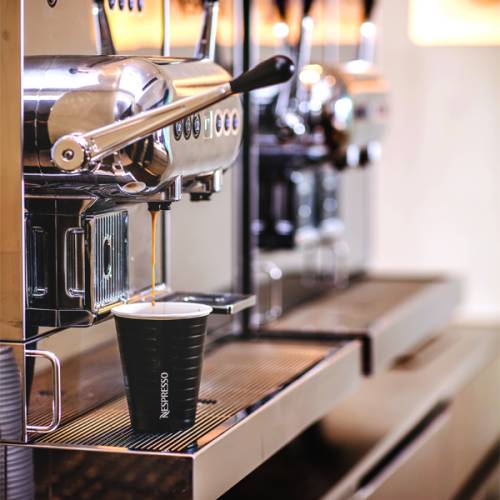 Nespresso has just opened their first takeaway coffee bar in NZ where you can pick up your favourite coffee, selecting from a range of recipes, as well as a variety of taste and aroma profiles.
Start your day with the sweet cereal notes of pure origin, Espresso Origin Brazil; or the spicy, woody notes of Ristretto Intenso. Come and discover an indulgent selection of sustainably-sourced, quality coffee.
For something more indulgent, try out their gourmet hot chocolate or cinnamon mocca moment. Perfect for those cold winter mornings. 
Nespresso On The Go is located at the Queen St and Customs St intersection, just outside of the Nespresso Boutique. 
Get $2 parking per hour to a maximum of $15 on evenings and weekends at the Downtown car park. Find out more. 

Come into the city centre on public transport for as little as $2 each way. Find out more.
Last updated:
24 June 2019