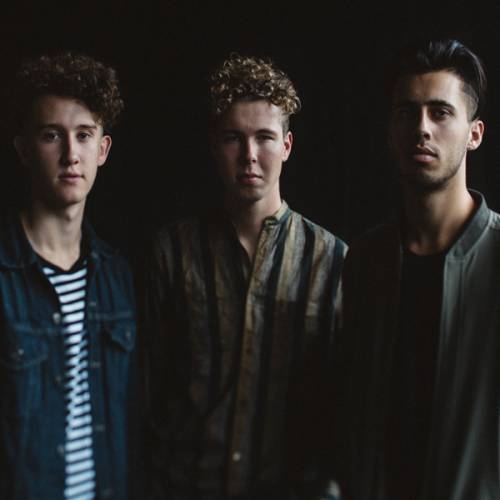 Enjoy the heady harmonies of nomad, the acoustic guitar and cheeky smile of Benny Tipene, and the catching grooves and indie pop diamonds of Dictaphone Blues.
nomad
Christchurch band nomad made a firm musical mark on the charts with the undeniably catchy 'Oh My My', followed by never-give-up-on-love song 'I Won't Stop'.
nomad have been winning over audiences this summer, and May sees them on the road again for shows in Auckland, Wellington, and Christchurch. They're stopping off at the final Volume Sessions to deliver a short acoustic set of their heady harmonies.
The Volume Sunday Sessions take place in the Museum Atrium and are free with Museum Entry.
Benny Tipene
Armed with an acoustic guitar and a cheeky smile, Benny has become a firm Kiwi favourite since releasing his debut single 'Walking on Water' in 2013.
Benny is also known for his incredible live performances, which have seen him headline shows, tour the country with Anika Moa, play New Zealand's key summer festivals, including Rhythm and Vines, Homegrown and Parachute, and support international acts like The Madden Brothers and American Authors.
Benny's debut album Bricks exploded onto the airwaves in 2014 and his second album is due for release in 2017.
Dictaphone Blues
With widescreen production Phil Spector might admire, hooks big enough to land swordfish, half-familiar melodies, and cannoning drums behind stacked-up jangle guitars and sweeping synth-strings, Dictaphone Blues are a sheer delight.
A stalwart of the thriving Auckland musical landscape, charismatic performer Edward Castelow and band sling out catchy grooves and indie pop diamonds like bullets. Their poetic tongue-in-cheek lyrical mysticism comments on and pokes fun at life, love, and the universe.
Enjoy two hours of free parking or $5 evening and weekend rates. Find out more. Ride on public transport from as little as $2 each way. Find out more.
Last updated:
11 June 2019