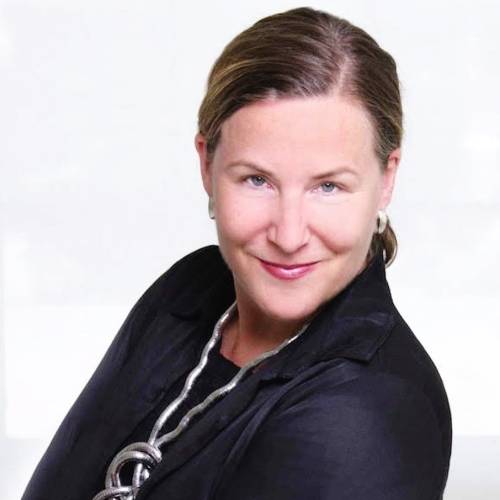 A special lecture from New York based arts writer and author, Maura Reilly who will discuss the ethical challenges facing art museums globally. Her lecture is timely in light of recent controversies about donors, board members, sponsors, repatriation, decolonisation as well as continued accusations of sexism and racism.
Reilly's 2018 book, Curatorial Activism: Towards an Ethics of Curating, surveys a range of art exhibitions from the 1970s to the present day that have challenged the status quo and offer strategies for resistance and change.
About Maura Reilly:
Maura Reilly is an arts writer, educator, and curatorial activist. She is the author of Curatorial Activism: Towards an Ethics of Curating (Thames & Hudson, 2018), which was named a Top 10 "Best Art Book of 2018" by the New York Times. Reilly was Founding Curator of the Elizabeth A. Sackler Center for Feminist Art at the Brooklyn Museum, where she launched the first exhibition and public programming space in the USA devoted entirely to feminist art. While there, she organized several critically acclaimed exhibitions, including the permanent installation of Judy Chicago's Dinner Party, the blockbuster Global Feminisms (co-curated with Linda Nochlin), Ghada Amer: Love Had No End, among others.
Other books by Reilly include monographs on Richard Bell, Nayland Blake and Ghada Amer, among others, as well as the edited volume Women Artists: The Linda Nochlin Reader (Thames & Hudson, 2015). She has served as Executive Director of the National Academy of Design, Chair and Professor of Art Theory at the Queensland College of Art, Griffith University (Brisbane, Australia), and as Senior Curator at the American Federation of Arts. In 2015, she was named one of the Top 50 most influential people in the art world by Blouin Art Info and Art & Auction. Dr. Reilly holds a PhD in art history from the Institute of Fine Arts, New York University. For more information visit: www.maurareilly.com
This is a free event held at the Gallery auditorium – entry via the clock tower entrance cnr Wellesley & Kitchener Streets
Last updated:
29 November 2019