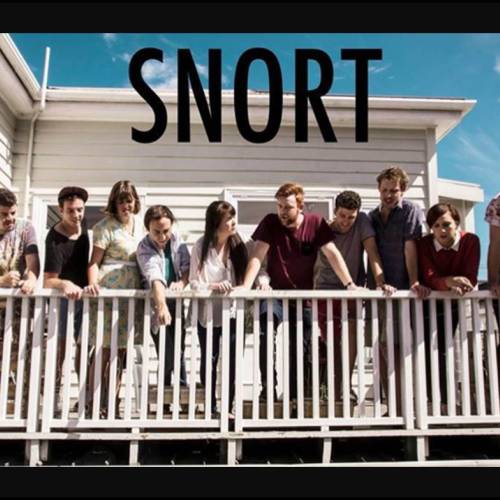 Snort brings together some of New Zealand's funniest people every Friday night at The Basement Theatre for a price that will only tickle your wallet and fill you with belly laughs.
Whether you are after some post dinner entertainment or looking to kick off your Friday night in laughing style, Snort is the place to be. 
It's a warm and welcoming scene and you'll always find the seats fill and jostling with regulars, eager to get their fill of the performance. 
The comedy is impromptu and presented in the fast paced style of New York and Chicago. Beginning with a ritual monologue on a topic presented by the crowd this is then picked apart by the comedians in an hour of solid laughs.
If you haven't yet experienced Snort, you should have.
Snort's stellar core-cast includes Rose Matafeo, Guy Montgomery, Joseph Moore, Nic Sampson, Eli Mathewson, Donna Brookbanks, Eddy Dever, Chris Parker, Laura Daniel, Hamish Parkinson, & Alice Snedden. Most weeks, special guests from NZ and abroad join the cast to perform too.
Park for $2 per hour at The Civic car park on weekends. Find out more.

30% off existing adult AT Hop fares off peak during Alert Level 2. Find out more.
Last updated:
12 June 2019