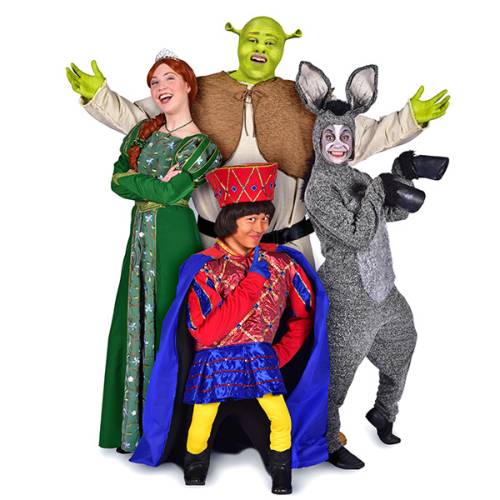 "Once upon a time, there was a little ogre named Shrek...."
Thus begins the tale of an unlikely hero who finds himself on a life-changing journey alongside a wisecracking Donkey and a feisty Princess who resists her rescue. Throw in the vertically-challenged Lord Farquaad, a cookie with an attitude and over a dozen other fairy tale misfits, and you've got the kind of mess that calls for a real hero.  The closest thing they have is an Ogre called Shrek…
A Tony Award-winning fairy tale adventure, featuring all new songs from Jeanine Tesori and a side-splitting book by David Lindsay-Abaire. Shrek brings all the beloved characters you know from the film to life on stage and proves there's more to the story than meets the ears.
With a cast of over 200 of the finest young performers from all over the Auckland region and a rocking live band, Shrek delivers a magical night out for the whole family, in a not-to-be-missed, side-splitting adventure of fairy tale proportions.
Park for $2 per hour at The Civic car park on weekends. Find out more. 
Come into the city centre on public transport for as little as $2 each way. Find out more.
Last updated:
18 June 2019