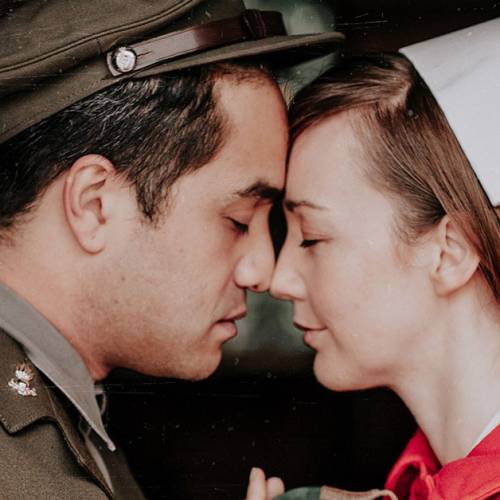 Beginning in 1939, Ngā Puke tells the story of Waru and Angie, who accidentally meet on the lush hillside of Ngā Puke, a small farmland community in Hawke's Bay. Despite their vastly different backgrounds, they have an immediate connection and a beautiful friendship develops. 
As the Second World War breaks out, Waru joins the Māori Battalion and Angie becomes a nurse. When their paths cross again on Crete, much has changed. Will the two make it through the horrors of war and back to the beautiful pastures of Pōrangahau? 
Ngā Puke stars Kimo Houltham (Ngāu Te Rangi, Te Arawa) and Simone Walker, and is directed by Cian Elyse White (Te Arawa, Ngāti Porou, Ngāi Tūhoe, Ngāti Kahungunu ki Wairoa), who will be familiar to many from the hit Australian-New Zealand dramedy TV series, 800 Words. White is also the founder of WAITĪ Productions, the award-winning and wahine-led theatre, TV and film company presenting this season of Ngā Puke. The company's most recent season in Auckland was 2017's runaway theatre hit, Te Puhi.
Park for $2 per hour at The Civic car park on weekends. Find out more. 
Come into the city centre on public transport for as little as $2 each way. Find out more.
Last updated:
11 June 2019