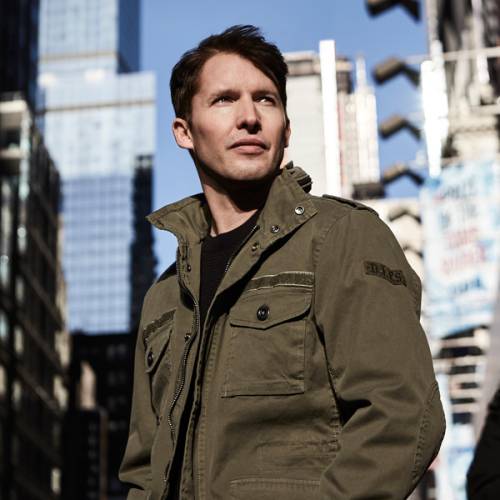 British singer-songwriter James Blunt brings his The Afterlove Tour down under in March 2018.
Blunt first captured the world's attention in 2005 with his multi-platinum debut Back To Bedlam, featuring its history-making number one classic single 'You're Beautiful'. The British tunesmith has since become one of the most popular singer-songwriters of the modern era, with more than 20 million albums and 12 million singles sold worldwide. He has also been the recipient of a remarkable range of top honours, including: five Grammy Award nominations, two BRIT Awards, two Ivor Novello Awards (honouring British music and songwriters), and a host of MTV Awards.
James Blunt won over a whole new legion of fans during his stint as a judge on "The X Factor" in 2015, and has also earned plaudits for his hugely popular Twitter account, now boasting more than 1.5 million followers. In his signature self-effacing style, Blunt heralded the arrival of his fifth studio album The Afterlove, tweeting: "If you thought 2016 was bad … I'm releasing an album in 2017."

Blunt worked with a wide range of talent when writing and recording the album, including Ed Sheeran, Ryan Tedder and Stephan Moccio (Miley Cyrus, The Weeknd). The album cemented his relationship with long-term fans as well as attracting a new, younger audience with tracks such as 'Bartender'. He also collaborated with DJ Robin Schulz, scoring him a smash hit with banger 'OK'.

Since his first visit to New Zealand in 2006, James Blunt has kept audiences spellbound with his heartfelt poignancy fused with touches of his classic, self-deprecating sense of humour. See him performing songs from his latest album plus his incredible catalogue of hits including 'Bartender', 'You're Beautiful', 'Goodbye My Lover', 'Carry You Home', 'No Bravery', '1973', 'Wisemen', 'Stay The Night' and 'Bonfire Heart'.
"New Zealand and Australia have always been the most fun part of every world tour I've ever done, and the fans at the shows have always given me the warmest of welcomes. I can't wait to get back."
Presented by Frontier Touring and The Breeze.
Last updated:
11 June 2019