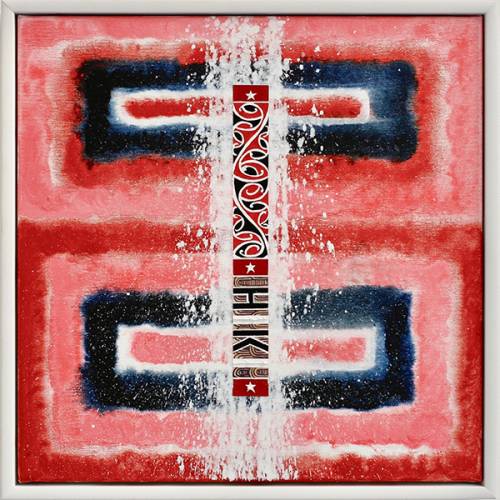 The genre of history painting was first introduced by the French Royal Academy in the seventeenth century and is considered one of the most important genres in the grand scheme of art history.
These masterpieces were not focused on their artistic prowess despite being meticulously painted, but instead, the focus was on portraying a certain heroic event, religious, historical or mythical, through precise detail and immense scale. 
Christchurch based artist Darryn George's new exhibition Hikoi approaches history painting from a contemporary, New Zealand perspective.
Park for $2 per hour at the Victoria St car park on evenings and weekends. Find out more.
Come into the city centre on public transport for as little as $2 each way. Find out more. 
Last updated:
11 June 2019