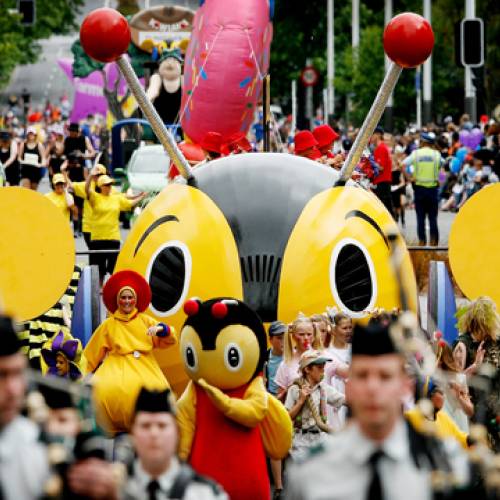 Kicking off the start of the silly season - the Farmers Santa parade is for many people the marker of good weather, great shopping, and a memorable inner city experience.

The day is filled with joy for people of all ages. Participants and floats from various places and theming will move along Queen Street before your eyes.
The parade itself is an hour no matter where it is watched from and Santa's Party takes place afterwards between 3.15 - 5.15pm in Aotea Square. Santa will be there as well as performers which feature TV personalities, children's entertainers and more. There will be rides, and stalls as well so the party doesn't have to be over straight away.
Enjoy two hours of free parking or $5 evening and weekend rates. Find out more. Ride on public transport from as little as $2 each way. Find out more.
Last updated:
11 June 2019