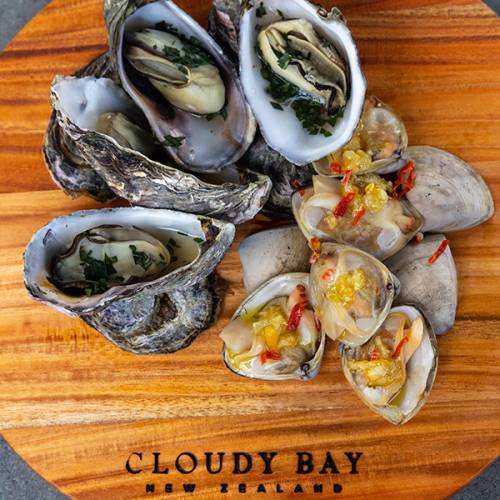 Cloudy Bay is bringing its coveted pop-up Cloudy Bay Sail Away to Odettes Eatery transforming this much-loved inner city hotspot into a slice of one of the finest winemaking regions in the world.
Capturing the essence of Marlborough, Cloudy Bay Sail Away will grace the tables of Odettes for three weeks with the best that Blenheim has to offer across design, food and wine.
The outdoor courtyard at Odettes will be transformed into a place of Southern escape with the use of warm natural timbers and greenery to complement the existing modern steel exterior, a design aesthetic reminiscent of Cloudy Bay Vineyard's own guesthouse, fondly named 'The Shack.' 
As part of the experience, the guests will enjoy a special bespoke menu featuring Cloudy Bay clams and oysters, Marlborough salmon and kawakawa that will all be served with a unique Japanese twist. 
The menu will treat guests to other mouth-watering delicacies, from venison pastrami with lavender creme, to goat's cheese with fig salami and roasted oysters with sake.
You will get to learn the art of oyster shucking before enjoying them alongside a flute of Cloudy Bay Pelorus in the sun.
To complement the new menu, the Odettes team has created two Cloudy Bay Brunch cocktails featuring Cloudy Bay Pelorus and Pelorus Rosé.
$8 evening and weekend parking at City Works Depot car park (Tournament Parking). Find out more.
Come into the city centre on public transport for as little as $2 each way. Find out more.
Last updated:
11 June 2019