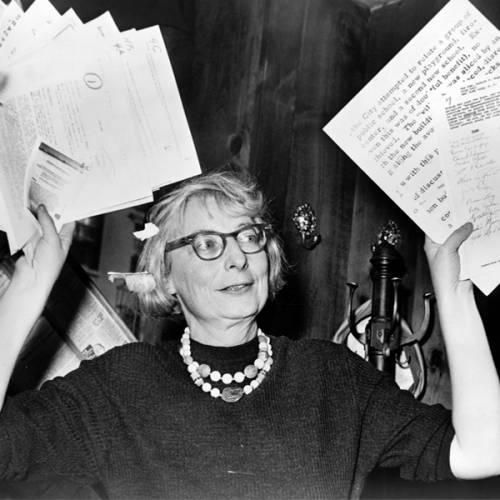 At his most powerful in the years after World War II, powerbroker and developer Robert Moses was determined to modernise New York and speed up the traffic. He demolished great swathes of housing to build high-rise accommodation and construct superhighways the length of Manhattan. David to his Goliath, Jane Jacobs led a grass-roots campaign to thwart his plan to plough an expressway across town, right through Lower Manhattan.
Author of The Death and Life of Great American Cities, Jacobs had a vision of urban life that involved people, neighbourhoods, heritage and habitation on a human scale, qualities Lower Manhattan enjoyed in abundance. Director Matt Tyrnauer (Valentino: The Last Emperor) has fashioned a lively documentary about the enduring issues enunciated so clearly in their clash.
View the Citizen Jane: Battle for the City Trailer
Park for $2 per hour at The Civic car park on weekends. Find out more. 
Come into the city centre on public transport for as little as $2 each way. Find out more.
Last updated:
11 June 2019