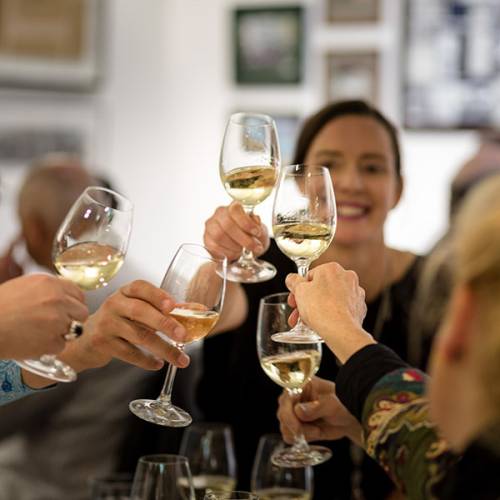 New Zealand School of Food & Wine, in the heart of the Viaduct, are marking their fifth annual celebration during American Express Restaurant Month. Join the team to learn about and experience firsthand some of the latest food trends and techniques. Taste new wine releases, transform your skills on the BBQ, and feed your soul with a selection of mouthwatering fare.
Here's what's happening on Saturday 18 August:
Urban Forage – 18 August, 9am – 2pm
We join Maori TV chef Rewi Spraggon and Park Ranger Riki Bennett on a guided walk of culinary discovery, finding edible delicacies. This will be followed by a simple morning tea, and a foraging masterclass before gourmet lunch featuring traditional ingredients matched with inspired Auckland wines.
Presenters:
Maori TV Chef Rewi is considered a master in the ancient traditions of hangi cooking. His focus has turned to the revival and celebration of authentic hangi and how to infuse Maori ingredients with every day foods.
Ranger Riki combines vast experience in environmental education with a wealth of knowledge about traditional Maori use of natural resources. His upbringing on the shores of Lake Rotoiti has enriched his understanding of the relationship Maori have developed with the natural world.
Tickets: $85 per person includes foraging walk, morning tea, masterclass and gourmet lunch
#Foodography Dinner - 18 August, 5 – 10pm
Bring a friend and learn how to unlock the secrets behind taking and sharing mouth-watering food and drink photos while styling your own 6 course dinner.
4pm: Arrive for a one hour presentation covering tips on phone photo techniques, lighting and food styling by our chefs
5pm: There will be 6 separate stations with fresh and cooked condiments have been prepared by our chefs for you to select and style your dish... condiments will range from coriander leaves to hot noodles to coffee caviar and many more
You have 20 minutes at each station before a bell rings to move to the next. 
Try some unusual wines and colourful cocktails. You can then sit down and eat your creations. 
Lots of fun and laughs plus you will refine your food blogging skills.Win a gastronomic dinner for two. Based on voting and sharing
Tickets: $160 for two people includes techniques, practical sessions, all meal ingredients and beverages
Flat fee of $6 per day on weekends at Fanshawe Street carpark. Find out more.
Come into the city centre on public transport for as little as $2 each way. Find out more. 
Last updated:
11 June 2019